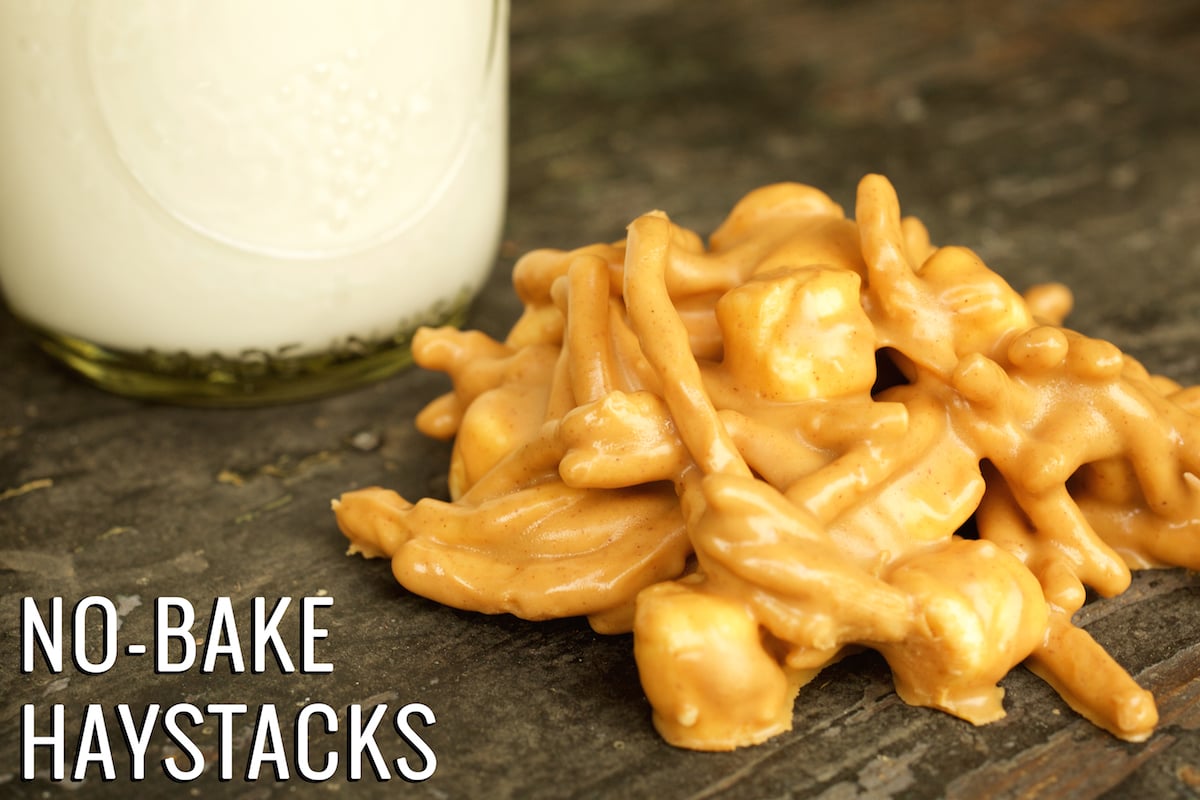 This recipe is a staple of a Staub family reunion. As a kid, never a summer went by that I didn't get to gorge myself on a few of these while hanging out with my aunts, uncles, and cousins in a park in PA. And it just so happens that they were also one of my dad's favorite desserts, therefore my mom made them sporadically throughout the year.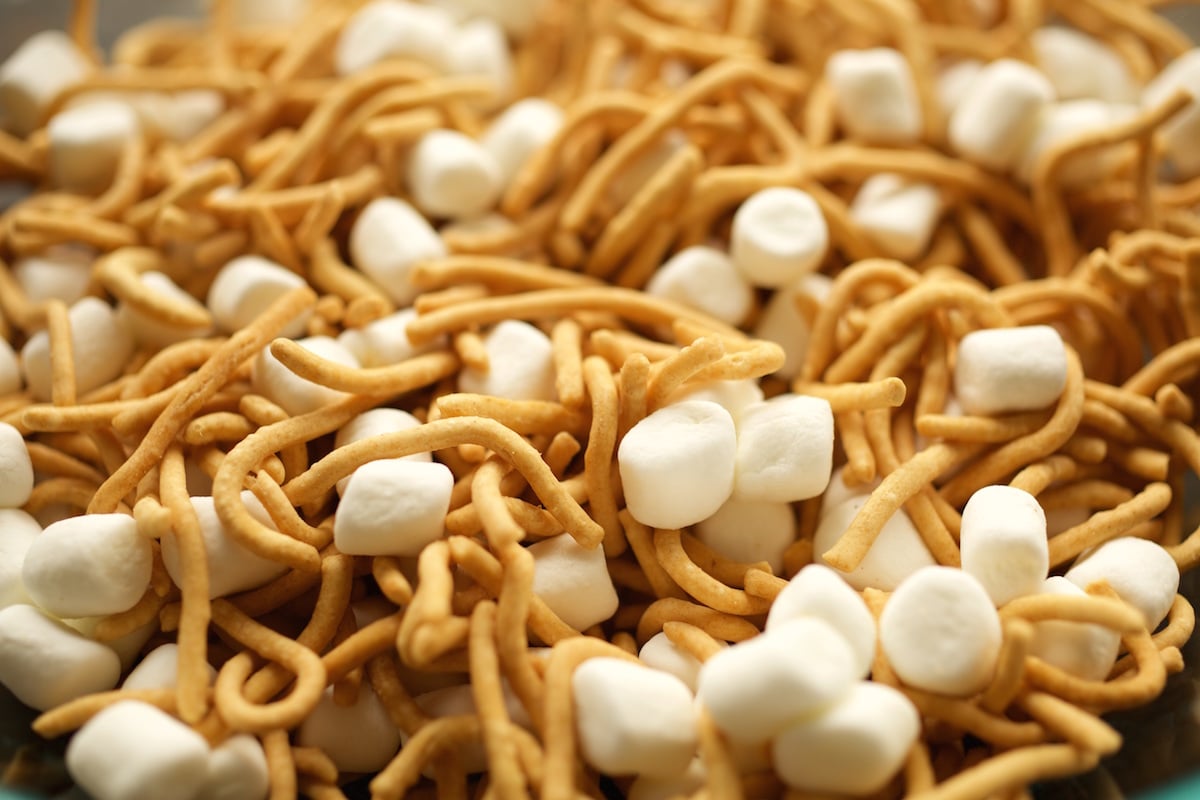 Needless to say, I've had my fair share and I thought it was about time to share them here! Haystacks are pretty much the easiest dessert you can make and they couldn't be more delicious. I took a batch into work one day and they were a huge hit. No one had even heard of them, but now they are all big fans! If you like butterscotch, you too are going to love them!
Print
Butterscotch Haystack Cookies
You can't go wrong with this classic dessert recipe for Butterscotch Haystacks. An easy, no-bake dessert that adults and kids love.
Author: Janette Staub
Prep Time: 30 minutes
Total Time: 30 minutes
Yield: 12 1x
Category: Dessert
Cuisine: American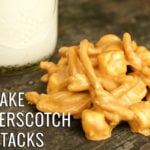 Ingredients
1 pkg. butterscotch morsels (6 oz.)
1 cup creamy peanut butter
1 can chow mein noodles (5 oz.)
2 cups miniature marshmallows
Instructions
Melt butterscotch morsels over hot water and stir in peanut butter OR use the microwave in 15-30 second increments to melt morsels and peanut butter together. (I used the microwave because it was quicker and less likely for me to burn the butterscotch!)
In a separate, large bowl, mix noodles and marshmallows together.
Pour the melted mixture over the noodles and marshmallows and mix thoroughly.
Line a tray with wax paper and drop a tablespoon or so of the mixture onto the tray to make each haystack. (you can make these treats as big or as small as you like but you need a bit of the mixture there to hold everything together.)
Place the tray in the refrigerator and chill until set. (15-20min)
Share with friends or keep for yourself. No one is judging!