Delicious, creamy cheesecake mint chocolate chip popsicles dipped in chocolate then covered in Andes Creme de Menthe mints.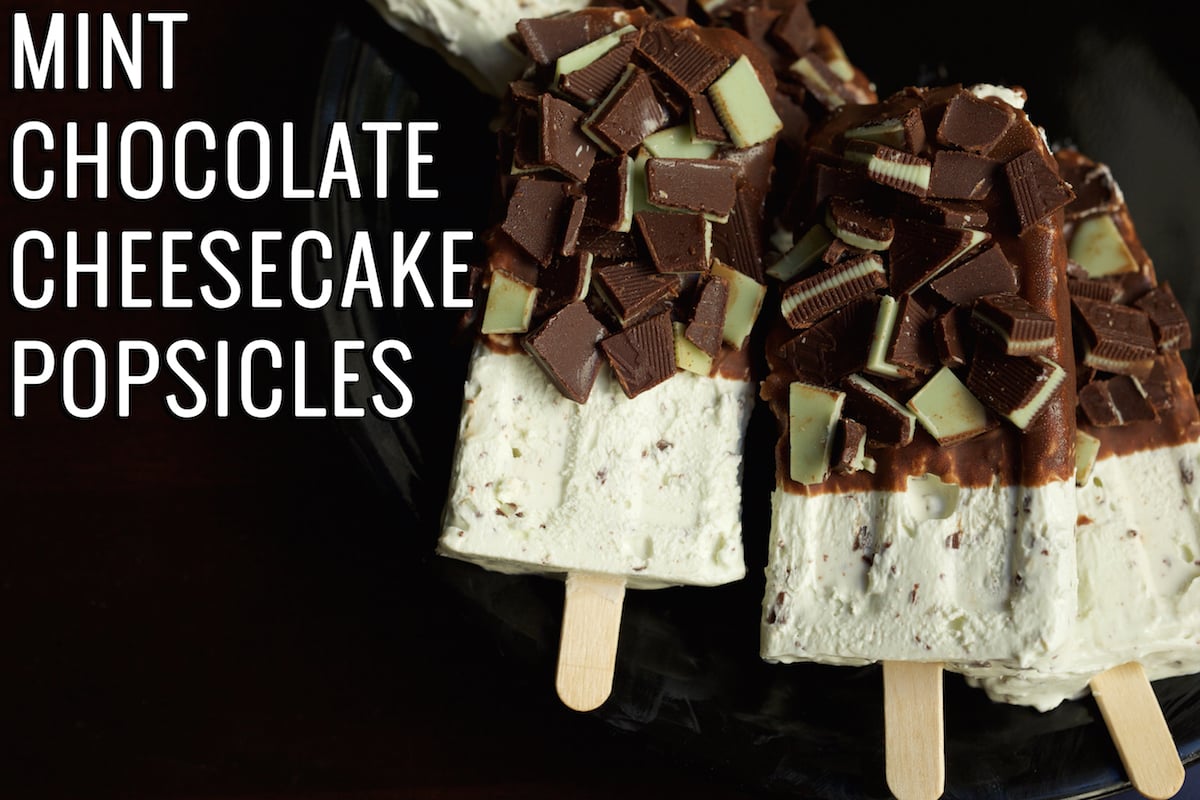 I have recently acquired my very first popsicle mold and am determined to make the absolute most of it.
Of course, I could not be satisfied with making some basic fruit juice popsicle as my first recipe, I had to go with something unique: Mint Chocolate Cheesecake Popsicles.
This post contains affiliate links (when you buy we make a little money at no cost to you). See our disclosure for more information.
They should really be called creamsicles instead. The base is cool whip, which gives it a different consistency than your standard popsicle. Dipping them in magic shell at the end and them rolling them in chopped mints gives them that extra little "oomph" people love.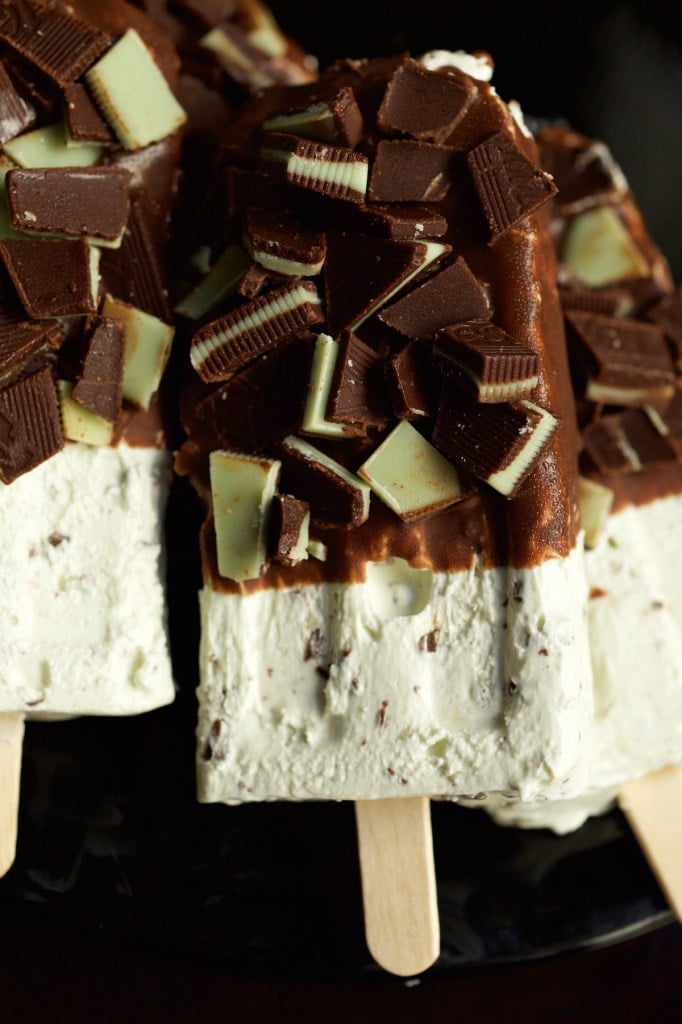 If your a mint fanatic, you have to try our thin mint shots and crockpot peppermint hot chocolate.
To make more use of your popsicle mold, try these homemade orange popsicles or these bougie champagne popsicles that are perfect for spring brunch!
Print
Mint Chocolate Cheesecake Popsicles
Delicious mint chocolate chip popsicles dipped in chocolate then covered in Andes Creme de Menthe mints.
Author: Jessica Pinney
Prep Time: 5 hours
Total Time: 5 hours
Category: Dessert
Cuisine: American
Ingredients
1 8oz package cream cheese, softened
3 tablespoons sugar
1 8oz container of Cool Whip
12 Andes Creme de Menthe twins, finely chopped (you'll need additional ones coarsely chopped for the topping)
1/2 teaspoon vanilla extract
1/4 teaspoon peppermint extract
Green food coloring (optional)
Magic Shell (for topping)
Instructions
1. Put both the cream cheese and sugar in a large bowl. Mix together until creamy. If you want to make life easy, do this with an electric mixer. If you are like me and enjoy a challenge, you can use a for or whisk and good ol' fashioned muscle. Once creamy, add the vanilla and peppermint, and a few drops of green food coloring (if desired). Mix until thoroughly combined. Now fold in the cool whip using a rubber spatula. Fold in the chopped Andes mints.
2. Take the mixture and put into your popsicle molds (I use this one) , filling to the top. To make this easy, spoon the mixture into a pastry bag (or ziploc) first, then snip and squeeze into the mold. Tap the full mold on the counter top to help release any air pockets. Freeze for 4-6 hours, or until popsicles are solidified.
3. After popsicles are frozen, remove from your popsicle mold. Dip in Magic Shell and then roll in additional coarsely chopped Andes mints.