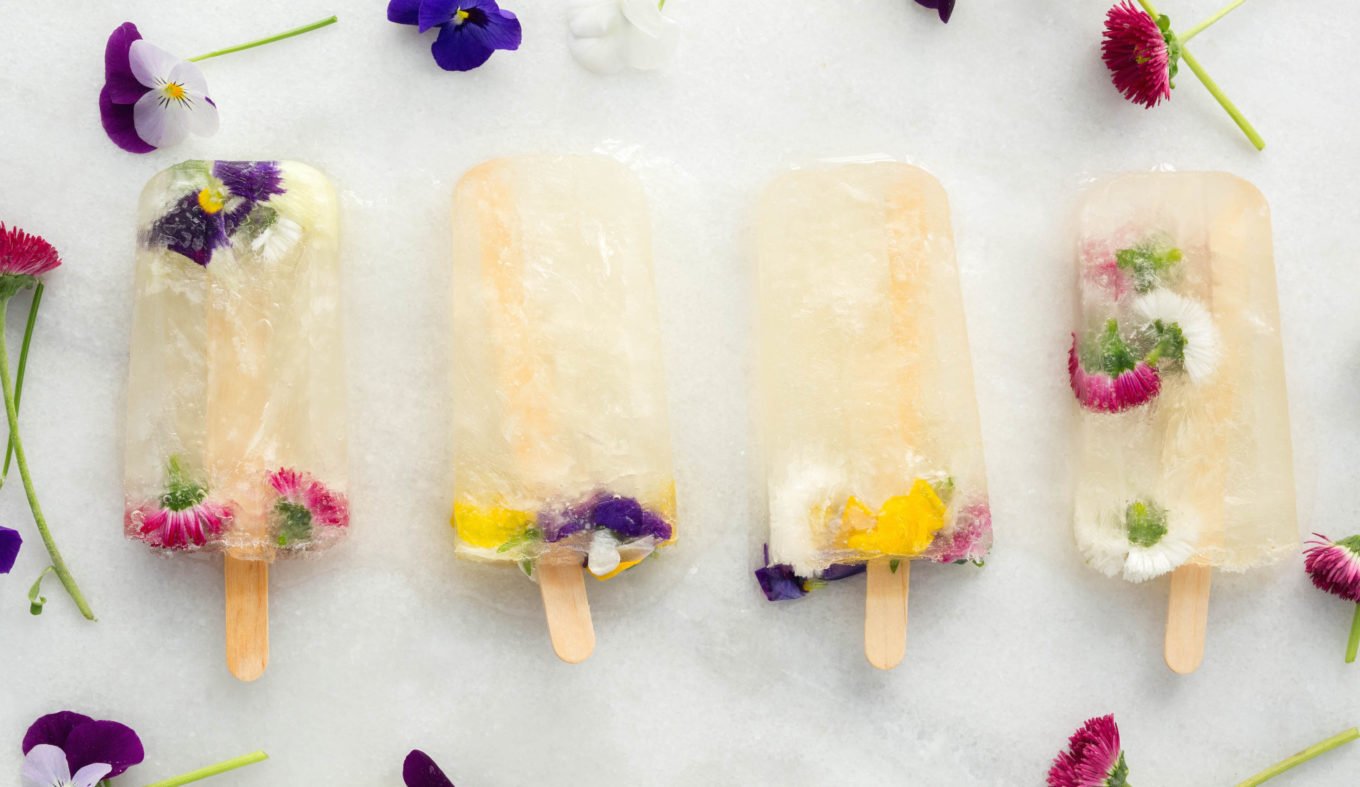 Janette is one of those people who really enjoys the little things in life. One of those little things is popping open a champagne bottle and pouring a little bubbly for everyone. I've learned to really enjoy partaking in these events myself.
I have also found that I love a little St. Germain in my champagne more than anything else.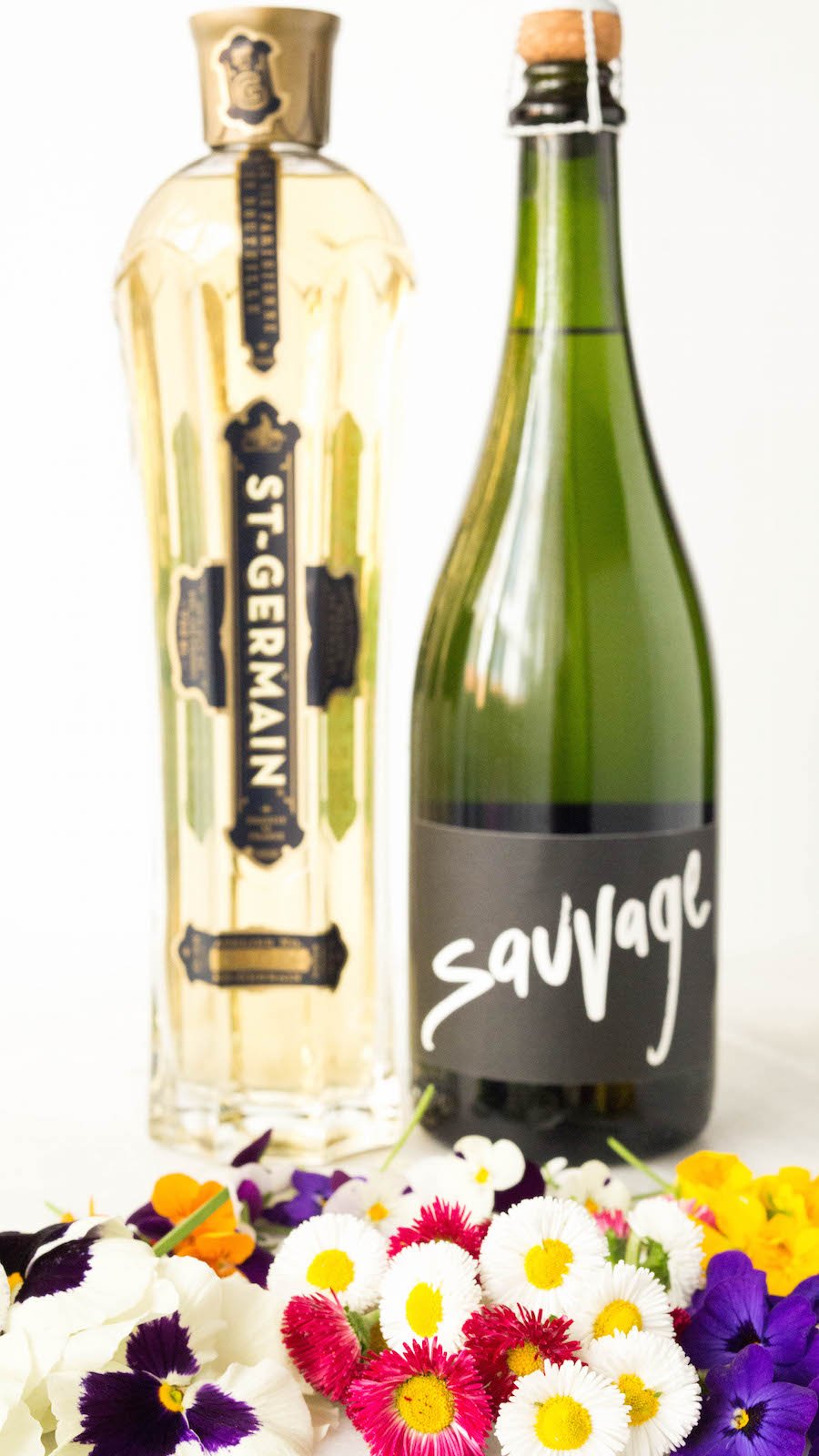 Since it's already starting to heat up in Los Angeles, we thought we should try our hand at some champagne popsicles. A few months ago, I decided to plant on edible flower garden on my porch and this seemed like an opportune time to harvest some.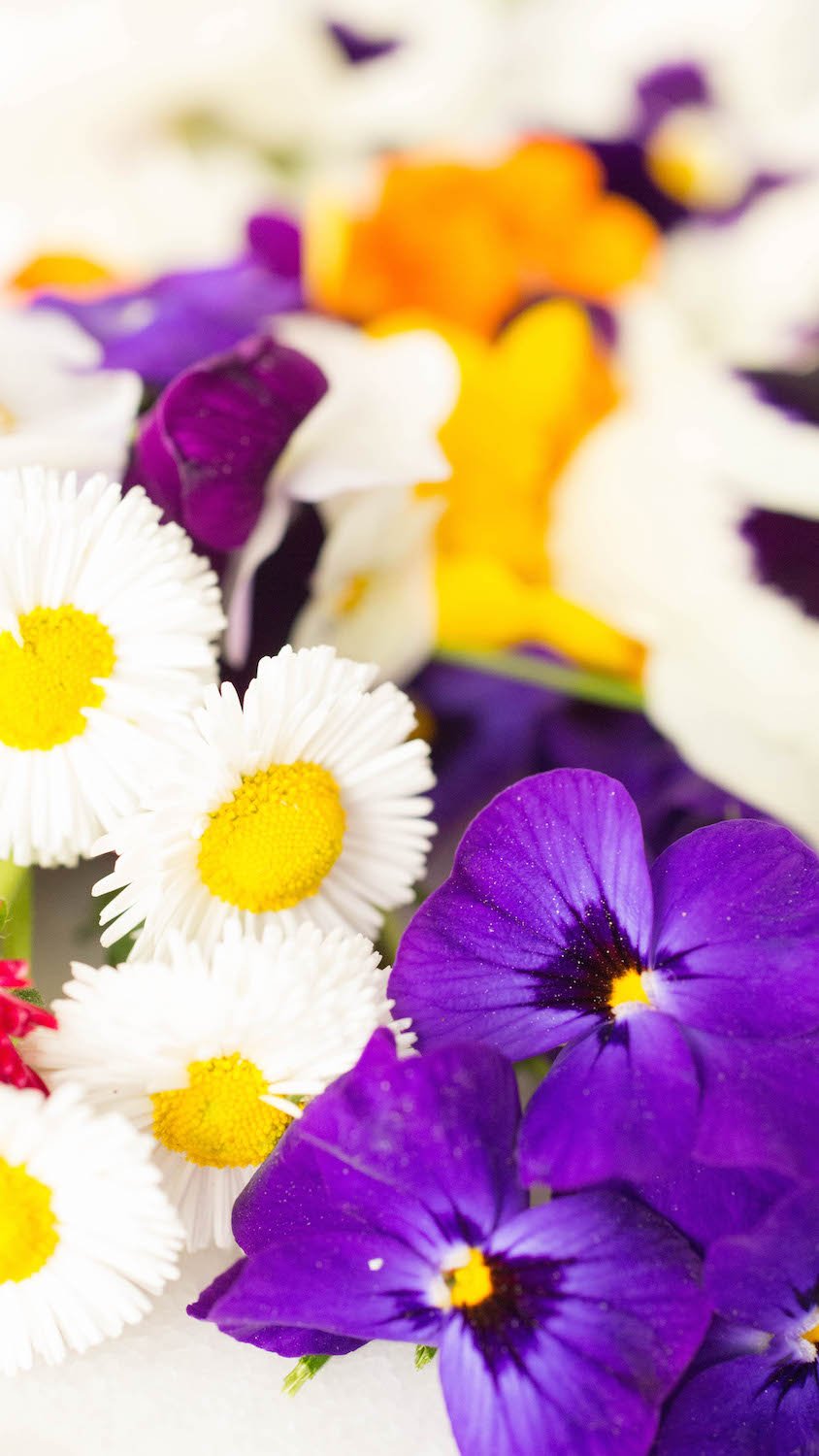 I used violas, pansies, and English daises.
If you don't grow your own edible flowers, you can buy them at a lot of grocery stores. Look in the fresh herb section. Here in Los Angeles, they stock them at my Whole Foods, Bristol Farms, and Gelson's. You won't have much control over the color scheme though, they are usually sold in a mixed variety pack.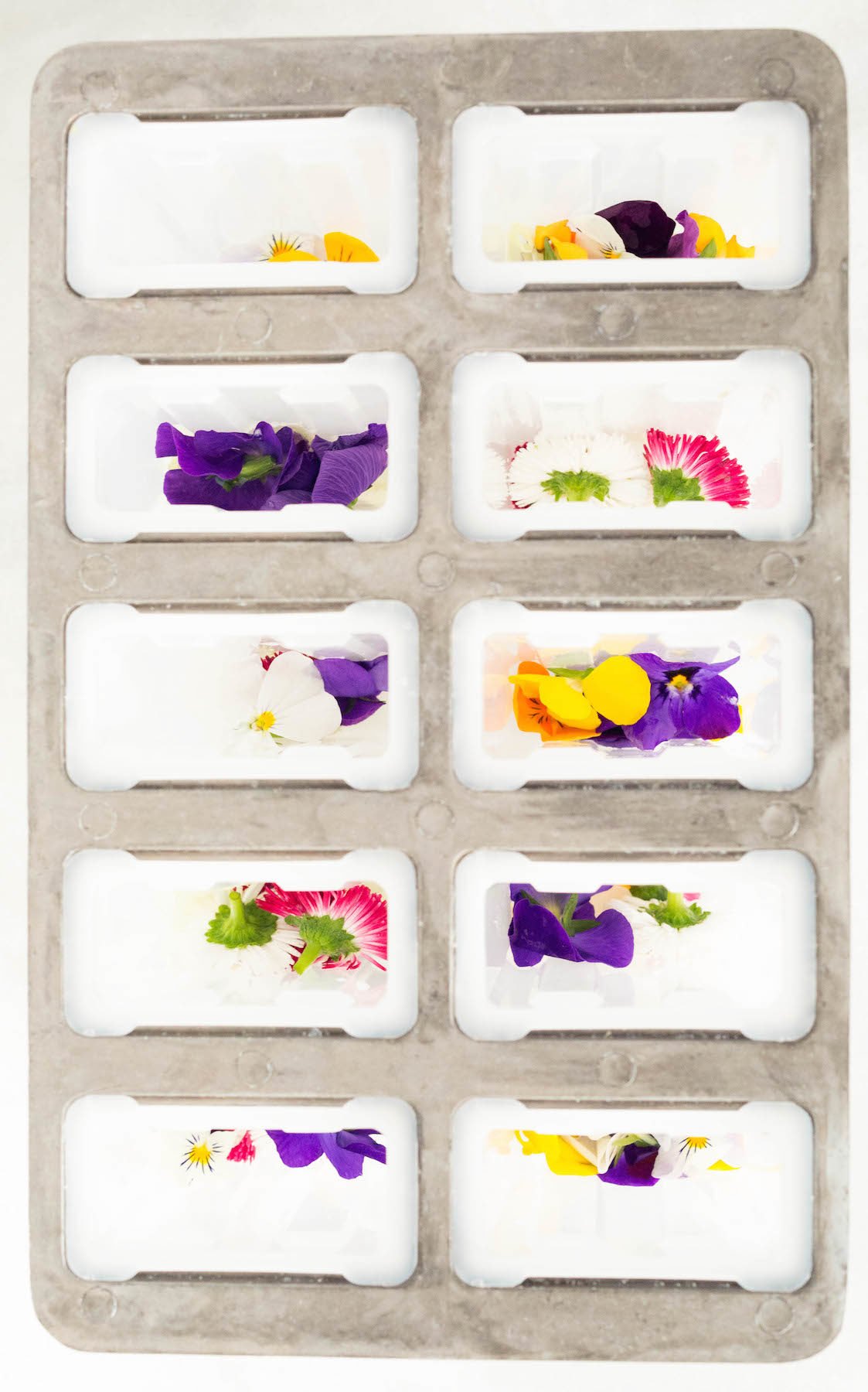 These champagne popsicles were a big hit at our house and when I put a photo on Facebook everyone seemed to go crazy for them.
They really aren't hard to make and are a great way to get some booze in during your brunches at home. We even had some served in a lowball glass with orange juice. Seriously delicious.
This post contains affiliate links (when you buy we make a little money at no cost to you). See our disclosure for more information.
Print
Champagne Popsicles with St. Germain & Edible Flowers Recipe
Boozy Champagne Popsicles made with fresh edible flowers and St. Germain elderflower liqueur are a fun spring brunch recipe!
Prep Time: 10 hours 30 minutes
Total Time: 10 hours 30 minutes
Yield: 12 1x
Category: Dessert
Cuisine: French-American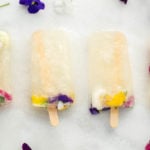 Ingredients
¼ Cup Water
¾ Cup Sugar
1 Bottle Champagne
¼ Cup St. Germain
1 Ounce Edible Flowers
Instructions
In a saucepan, add ¼ cup water and ¾ cup sugar. Heat over medium temperature, stirring, until sugar dissolves. Remove from heat & let cool.
When syrup has cooled, slowly add the chilled bottle of champagne, allowing the least amount of bubbles to escape as possible.
Add the St. Germain and gently combine.
Place 3-4 flowers in the bottom of each popsicle mold.
Fill each of your popsicle molds with the syrup. Add the popsicle sticks and freeze for at least 10 hours before serving.
For easy removal, run warm water over the popsicle mold for a few seconds before dislodging.