This decadent fudge recipe has all the flavors of german chocolate cake. It's an incredibly easy dessert that can be made in the microwave just a few minutes!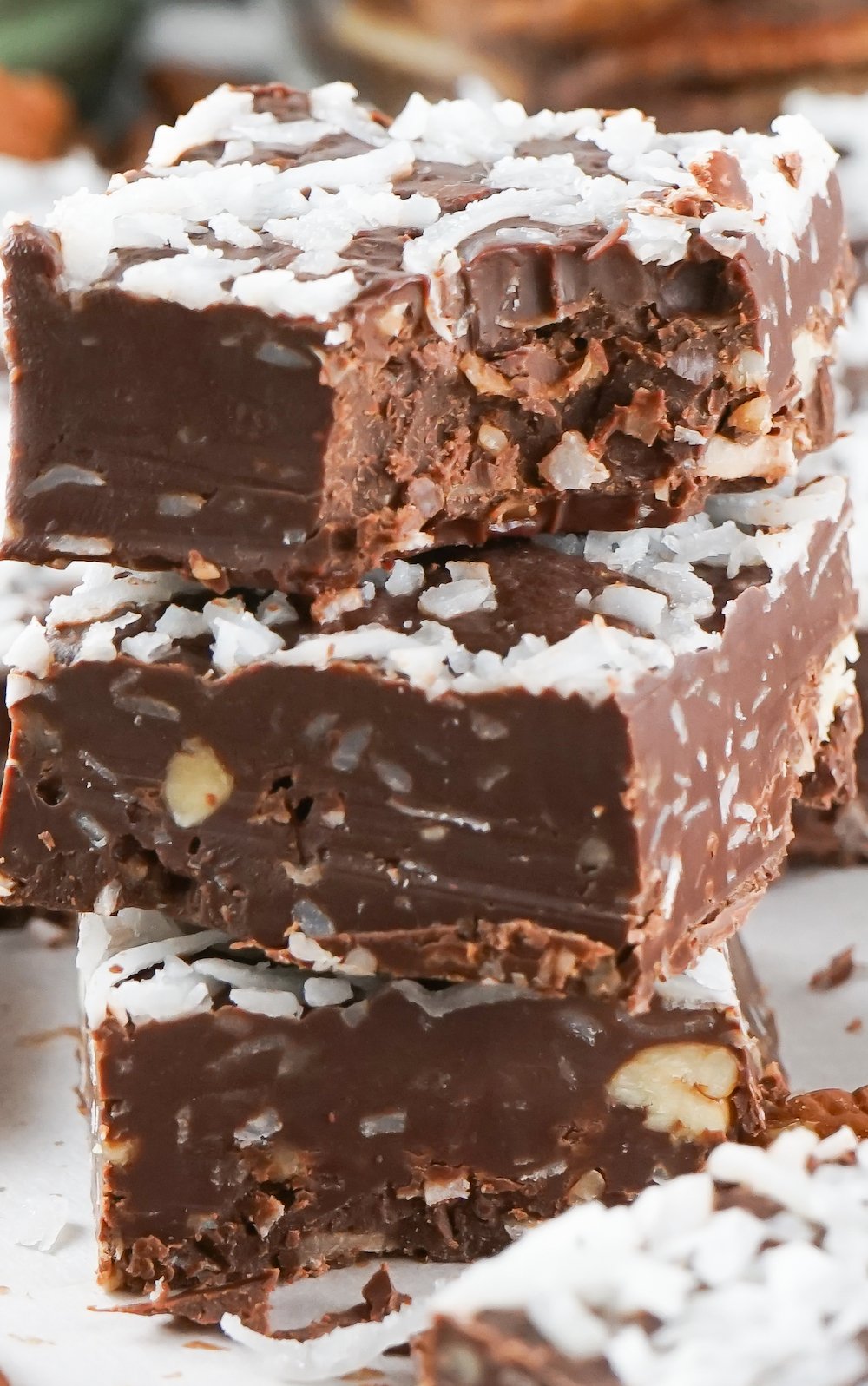 Growing up, one of my favorite holiday treats was german chocolate cake. My mother and Granny always had a homemade one displayed on the cake stand during Christmas week. I must've had a slice every night!
In my house, we make a lot of fudge during the holidays. We love it because you can quickly make a whole batch with minimal equipment and it makes great gifts. People are always happy to receive a tin of fudge!
This year I thought it might be fun to combine my old family tradition with the new and make german chocolate cake fudge. I have to say, it exceeded expectations!
Ingredients
Tips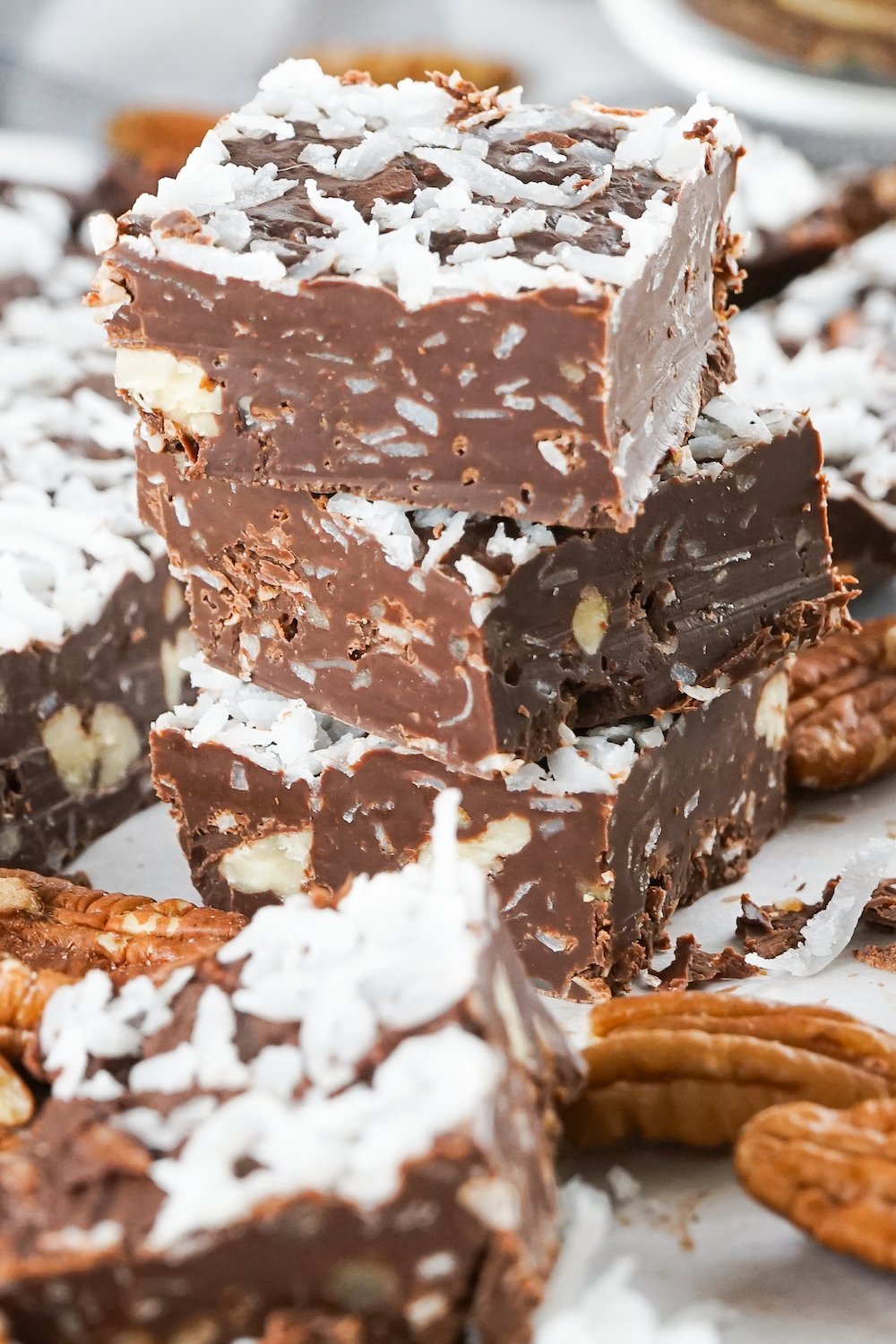 Other Fudge Recipes
More Dessert Ideas
Print
German Chocolate Cake Fudge
Easy to make decadent fudge that has all the flavors of German chocolate cake.
Author: Jessica Pinney
Prep Time: 5 minutes
Cook Time: 2 minutes
Total Time: 7 minutes
Yield: 16 1x
Category: Dessert
Cuisine: American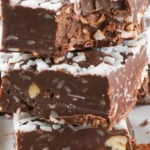 Ingredients
12 Ounces Dark Chocolate Chips
7 Ounces Coconut Pecan Frosting
½ Cup Chopped Pecans
½ Cup Sweetened Shredded Coconut
⅓ Cup Nutella
1 Teaspoon Sea Salt
Instructions
Line a 2.5-quart square pan or dish with parchment paper.
In a medium bowl, combine the Nutella, frosting, and chocolate chips.
Microwave on high for one minute. Remove, stir, and place back in for 30 seconds. Stir again.
Add the salt, chopped pecans, and half of the coconut to the bowl. Stir until combined.
Pour the mixture into the prepared dish and spread evenly. I used a silicone spatula.
Top the fudge with the rest of the coconut and place in the fridge for an hour or until solid.
Slice, serve, and enjoy!