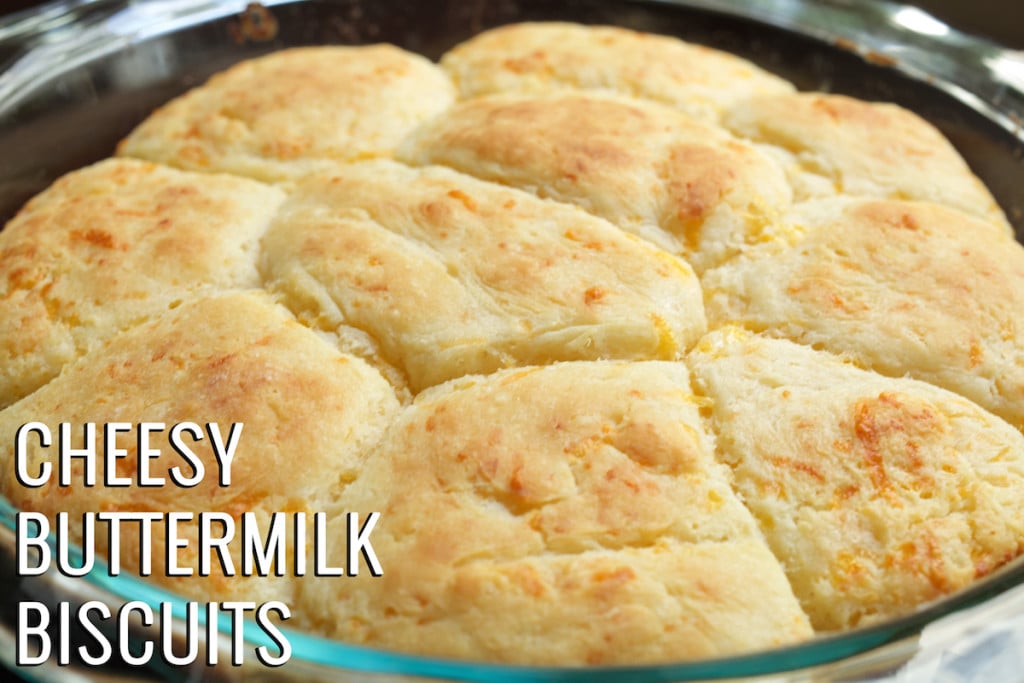 There's nothing like biting into a soft, warm, buttery biscuit. Add cheese into the mix and you may as well not even talk to me while I'm eating one (which leads to at least two or three. It might be a while).
These cheesy buttermilk biscuits fit the bill. They were really easy to make and days later were still just as delicious as they were right out of the oven!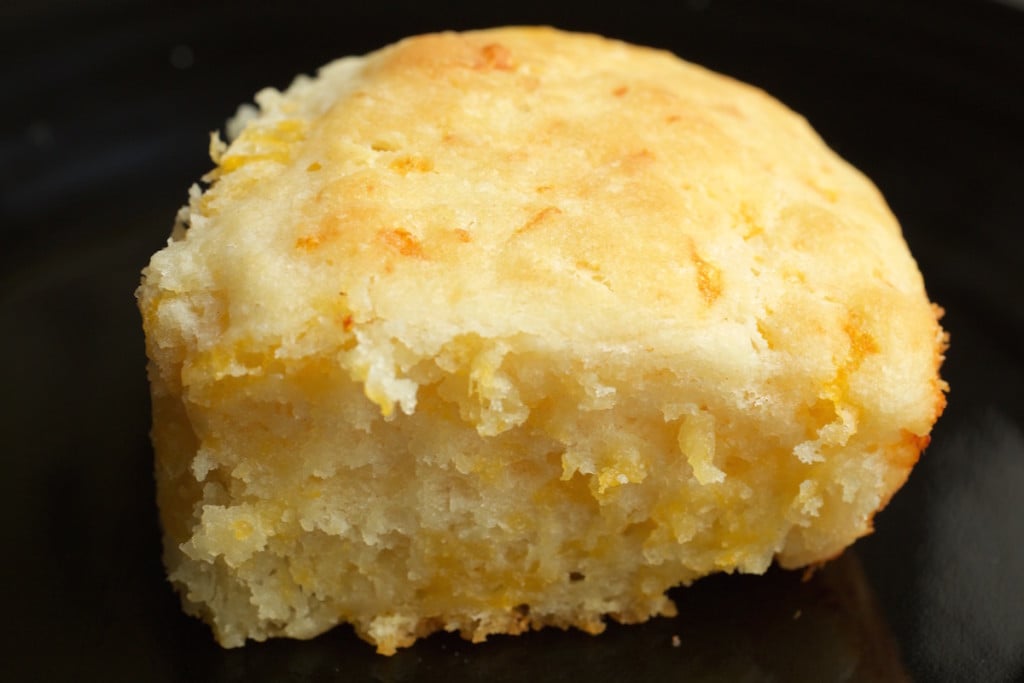 Have fun trying to stop yourself from eating the whole pan!
Print
Cheesy Buttermilk Biscuits
Classic cheesy buttermilk biscuits. Perfect for breakfast or brunch!
Author: Jessica Pinney
Prep Time: 20 minutes
Cook Time: 20 minutes
Total Time: 40 minutes
Yield: 14 1x
Category: Bread
Cuisine: American
Ingredients
2 cups all purpose flour
1 tbsp baking powder
1 tbsp sugar
1 tsp salt
1/2 tsp baking soda
4 tbsp cold unsalted butter, cut into 1/4-inch cubes + 2 tbsp, melted
1–1/2 cups cold buttermilk
1 cup colby/monterey jack cheese
Instructions
In a large bowl, mix together flour, baking powder, sugar, salt and baking soda
Scatter the butter pieces evenly over the dry ingredients and cut in with a pastry cutter or fork, until the mixture resembles coarse cornmeal.
Add the buttermilk and cheese, and stir until everything is incorporated
** Dough will be wet, sticky and a little lumpy.
Using a 1/3 cup measuring cup, scoop mounds of dough and drop them onto a floured surface. Continue until you've scooped all of the dough
** You should get 8-9 mounds of dough.
Flour your hands (and prepare to flour your hands for each biscuit!  They are so sticky!), then one at a time, pick up each piece of dough and gently shape it into a rough ball. Shake off the excess flour and place the ball of dough in the prepared cake pan. Repeat with the remaining mounds of dough, until the cake pan is filled.
Gently brush the top of each biscuit with some of the melted butter (don't press down and flatten them).
Preheat oven to 500° , bake for 5 minutes, then reduce the oven temperature to 450 F.
Continue baking for 13-15 minutes, or until tops of biscuits are golden brown. Remove from oven and allow to cool.