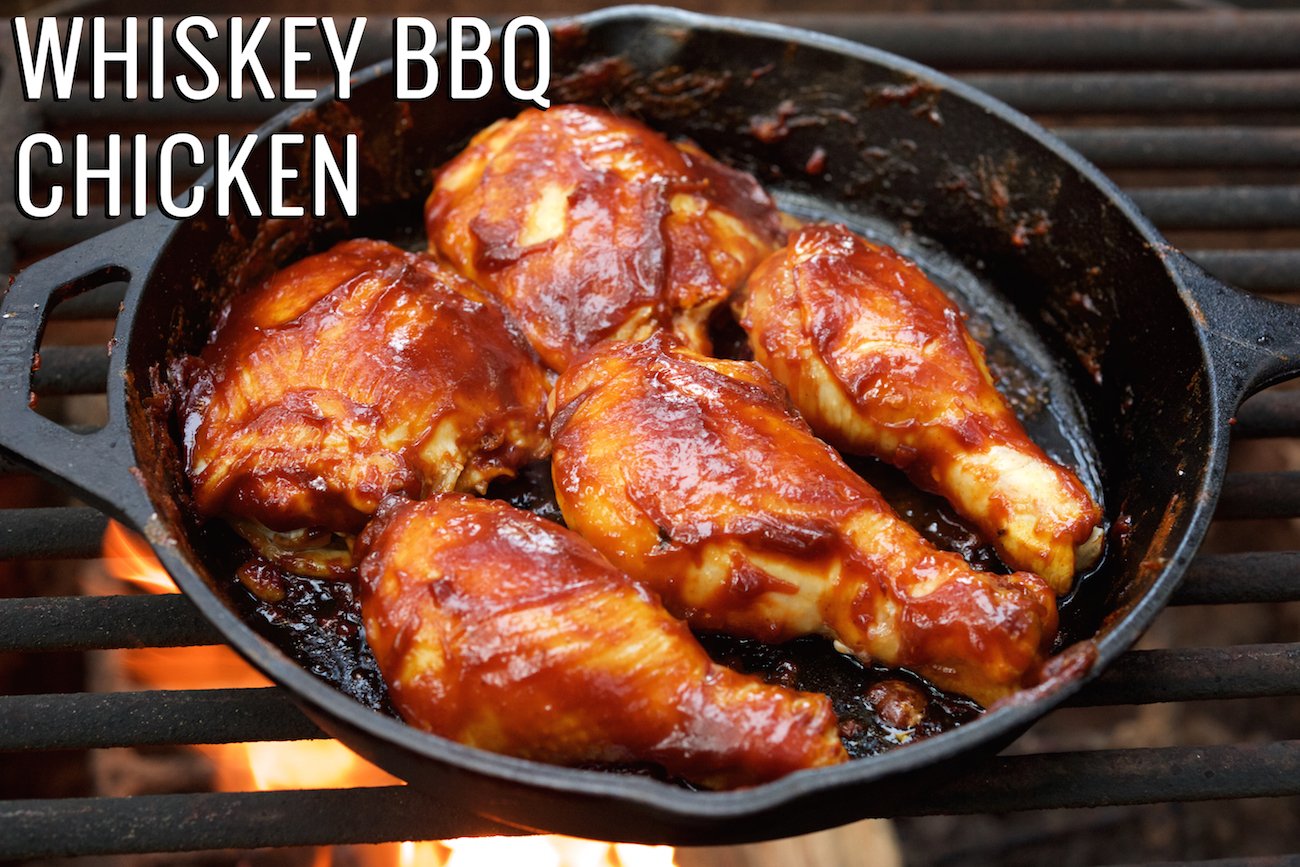 Living in a city is great, but sometimes you just need a little peace and quiet. Because of this, Janette and I have started regularly camping at all the different National Parks in the Southwest.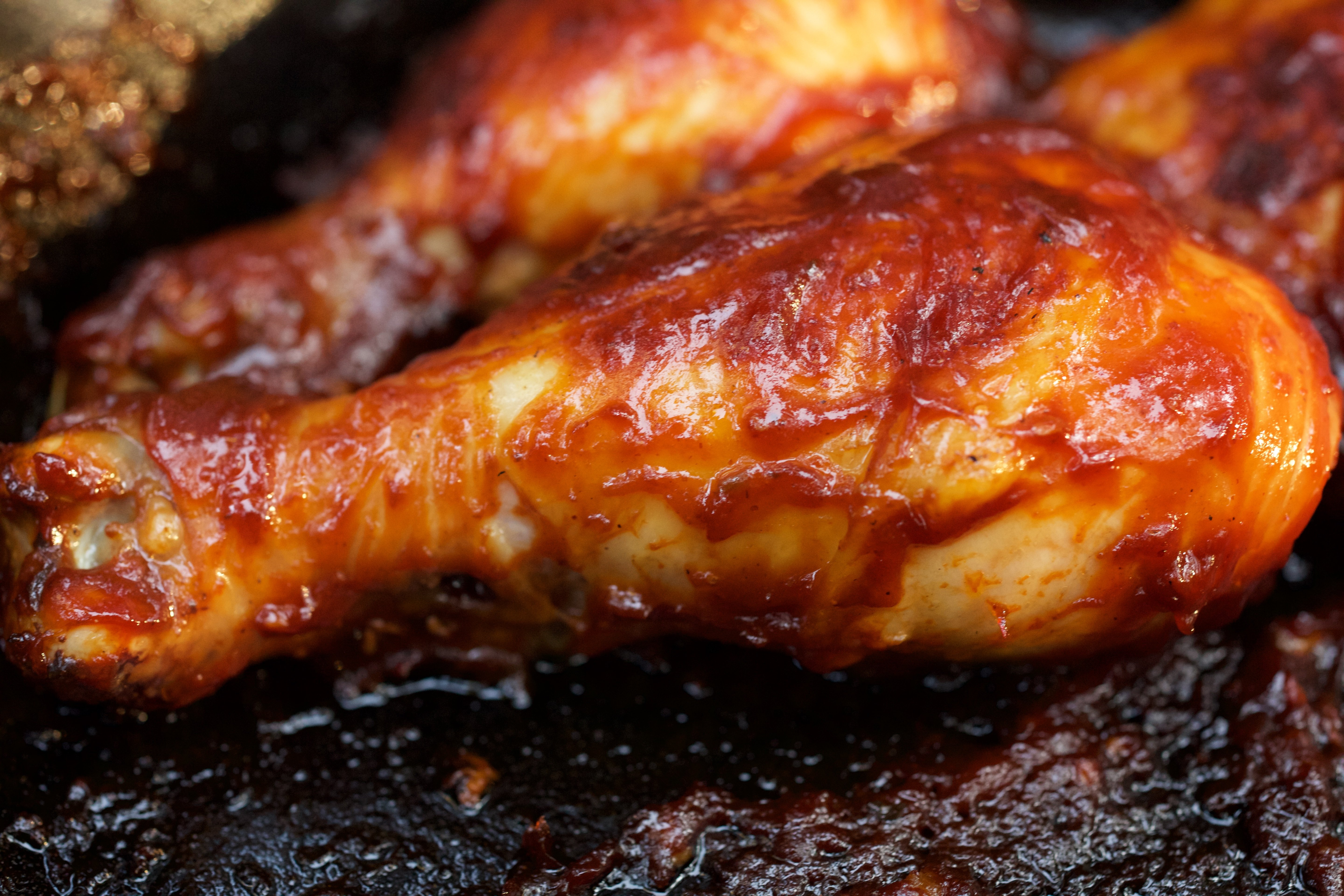 While I love sleeping outside, I don't want to "rough it" when it comes to food. We definitely had everyone in our campsite and all the bears in the Sequoias jealous with the aroma that filled the air while we were cooking this Campfire Whiskey BBQ Chicken.
The BBQ sauce can be made at home and stored in the fridge up to a week before your trip. I usually just store it in a large mason jar and throw it in our cooler when we're headed to camp.
If you liked this recipe, you'll probably also enjoy our air fried bbq chicken and bourbon bacon bbq chicken kebabs.
Print
Campfire Whiskey BBQ Chicken Recipe
A slightly spicy bbq sauce pairs perfectly with the chicken in this smokey campfire dinner recipe.
Author: Jessica Pinney
Prep Time: 15 min
Cook Time: 90 min
Total Time: 1 hour 45 minutes
Yield: 6 1x
Category: Dinner
Cuisine: American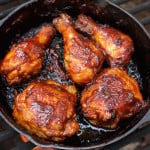 Ingredients
Sauce:
1 1/4 cups ketchup
1 tsp hot sauce (or more depending on personal heat preference)
2 tablespoons dark molasses
2 tablespoons Dijon mustard
2 tablespoons whiskey (I used Macallan 12, whatever you have will do)
2 tablespoons Worcestershire
1 tablespoon cider vinegar
1 large garlic clove, minced

Chicken:
6 chicken legs with thighs attached or small bone-in breast halves (3 3/4 lbs. total)
1 tablespoon olive oil
Instructions
At Home:
1. Make sauce: Combine ingredients in a medium saucepan. Cover and simmer 45 minutes to blend flavors, stirring occasionally. Add a little water if sauce gets too thick to pour. Let cool, then transfer to a plastic container and chill up to 1 week.
2. Prepare chicken: In a large bowl, coat chicken in oil; pack in a resealable plastic bag and chill up to 2 days, or freeze.
In Camp:
3. Build a charcoal or wood fire in a grill and let burn to medium (350° to 450°; you can hold your hand 5 in. above cooking grate only 5 to 7 seconds).
4. Place cast iron skillet
over fire. Grill chicken in skillet until browned all over, about 15 minutes, turning occasionally. Turn again, generously brush tops with some of BBQ sauce, and cook a few minutes; repeat turning and brushing 2 more times, until chicken is well-browned and cooked through, 10 to 15 minutes total.
5. Remove from skillet and top with additional BBQ sauce. Serve immediately.
Original Recipe: Kelly Liken