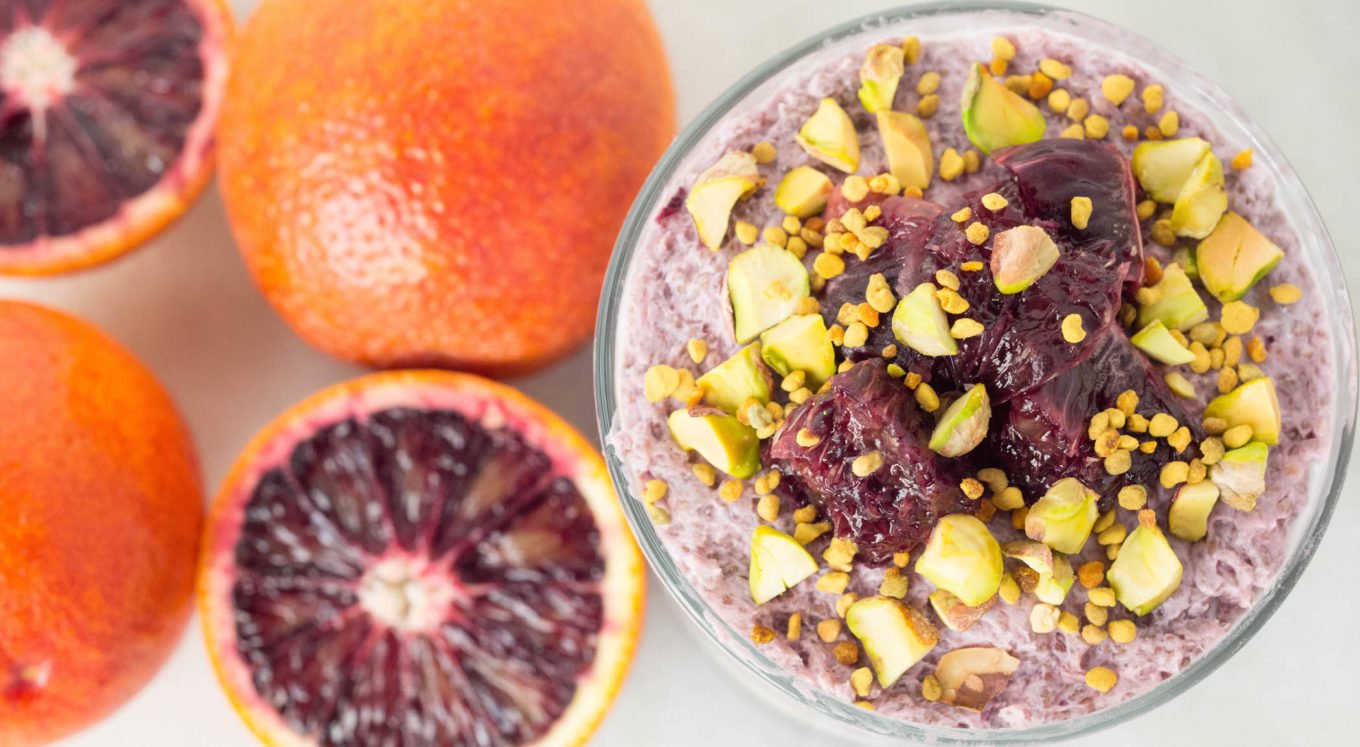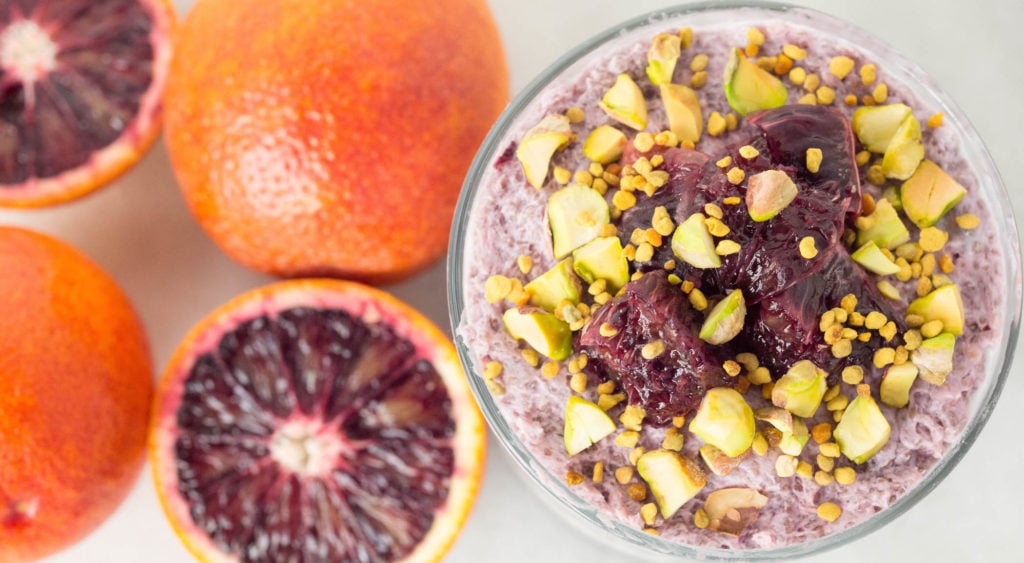 I had several blood oranges left over from my Blood Orange Coronaritas and decided to concoct a next level breakfast parfait.
Chia seed pudding is my favorite make-ahead breakfast. Everyone really loved the last parfait I put on here, Banana Cacao Chia Seed Pudding, and I wanted to try to top it with this blood orange version.
I combined the chia seeds with greek yogurt, fresh squeezed blood orange juice, and honey. After it sits in the fridge overnight it will have the consistency of a thick pudding.
I wanted this parfait to have varying textures, so putting another layer of chia seed pudding in the middle was out.
Other than chia seeds, my favorite make-ahead breakfast is overnight oats. They're so creamy and filling! A vanilla version seemed ideal to complement the blood orange flavor.
Because this is a breakfast parfait, I thought it needed some kick-ass toppings. We're pistachio addicts in this house and buy pounds at a time and they seemed like a great addition to add a little crunch.
I also threw in some bee pollen and diced blood orange. I like to add as little sweetener to mine as possible, but if you're so inclined, you can drizzle honey over top as well.
If you use different toppings, please let us know how it worked out. We always love to try something new!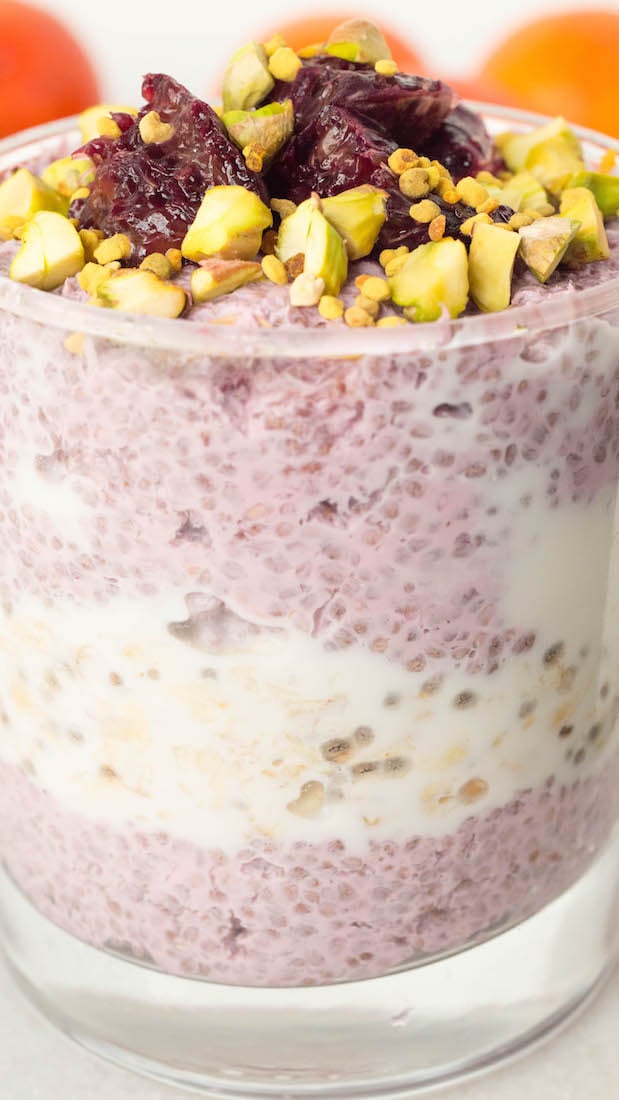 This post contains affiliate links (when you buy we make a little money at no cost to you). See our disclosure for more information.
Print
Blood Orange Chia Seed Pudding & Vanilla Overnight Oats Parfait Recipe
Blood orange chia seed pudding with vanilla overnight oats.
Author: Jessica Pinney
Prep Time: 8 hours
Total Time: 8 hours
Yield: 2 1x
Category: Breakfast
Cuisine: American
Ingredients
Blood Orange Chia Seed Pudding Recipe
Vanilla Overnight Oats
1/2 Rolled Oats
1 Tablespoon Chia Seeds
1/2 Cup Greek Yogurt
1/2 Tablespoon Honey
1 Tsp Vanilla Extract
1/2 Cup Milk
Toppings
2 Blood Oranges, peeled and diced
Chopped Pistachios
Instructions
Blood Orange Chia Seed Pudding Recipe
Combine the yogurt, blood orange juice, orange flower water and honey. When well mixed, whisk in the chia seeds.
Put in the fridge for at least 8 hours.
Vanilla Overnight Oats
Combine all ingredients in a mason jar. Shake well.
Place in refrigerator overnight.
To Assemble Parfait
Fill 1/3 of a glass or jar with the blood orange chia pudding. Fill the next third with the overnight oats, then the last with more blood orange chia seed pudding.
Top with the chopped pistachios, bee pollen, and diced blood orange.