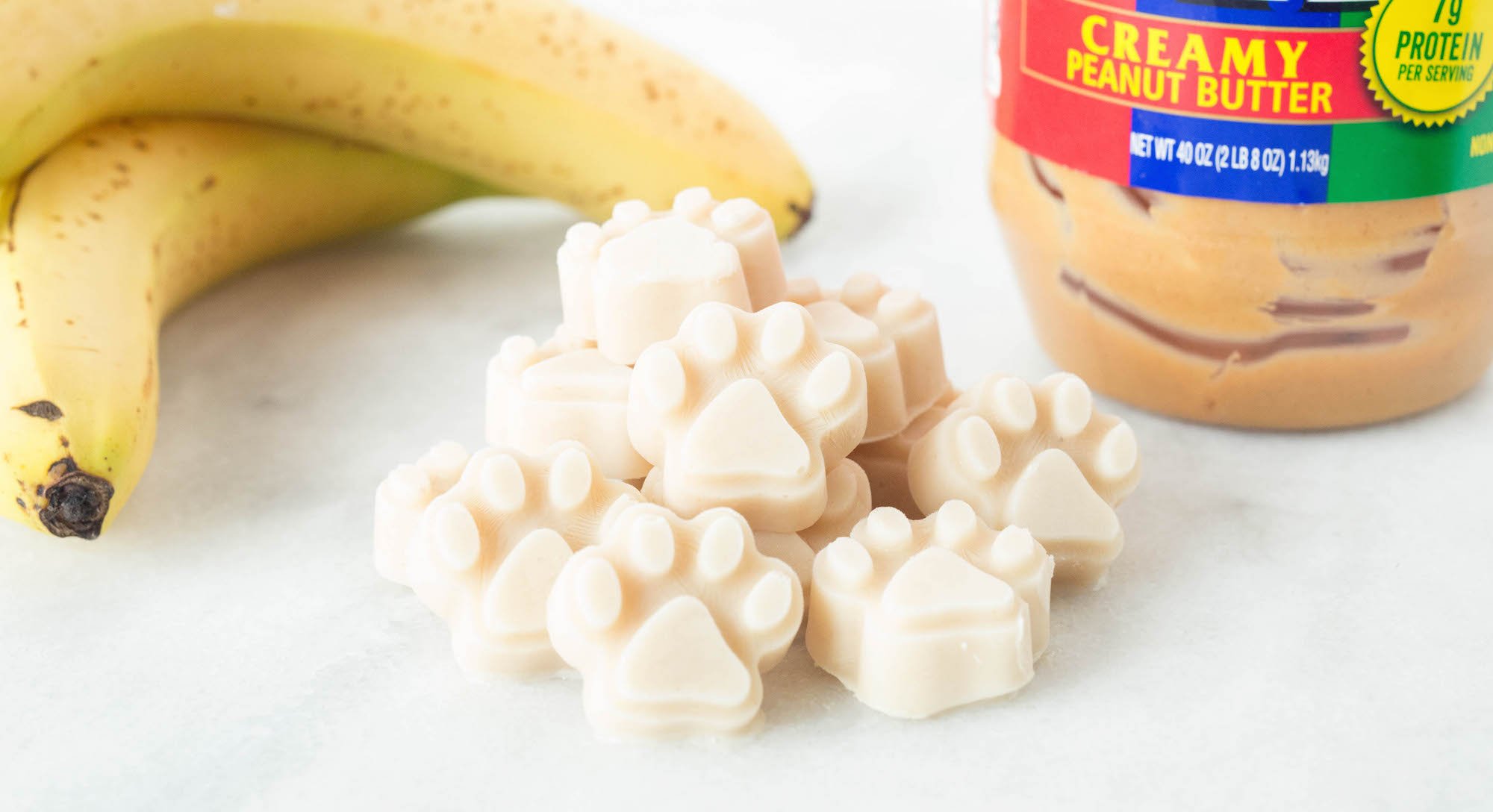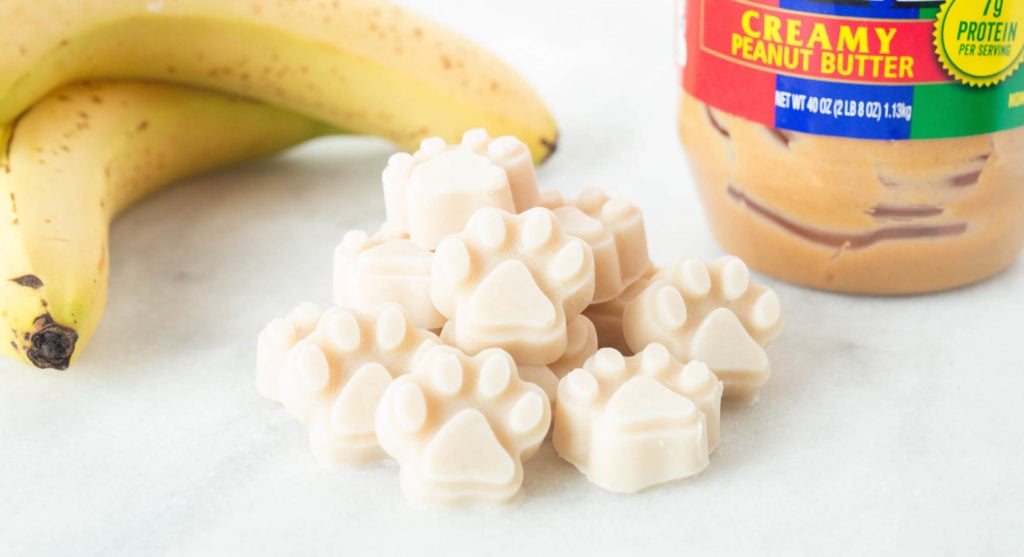 These simple and easy to make Peanut Butter Banana Yogurt Dog Treats are a great way for your pup to cool down! Budget-friendly and healthy for your dog.
Our poor little dog, Pearl, has to smell the wonderful things we cook all the time. It must be torture to have all those wonderful smells penetrating your nasal cavities knowing that you won't get any.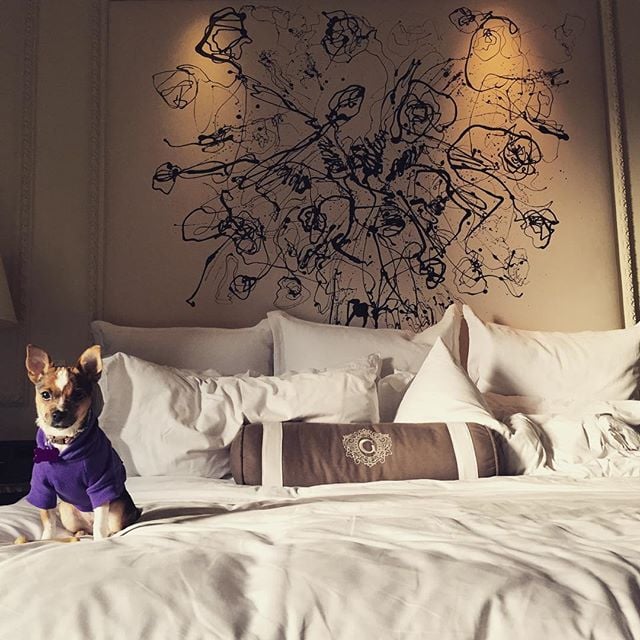 Yes, life for Pearl is pretty tough. You should definitely feel bad for her.
Sometimes she even has to go on trips with us and stay at nice hotels, or ring in the New Year on the Queen Mary.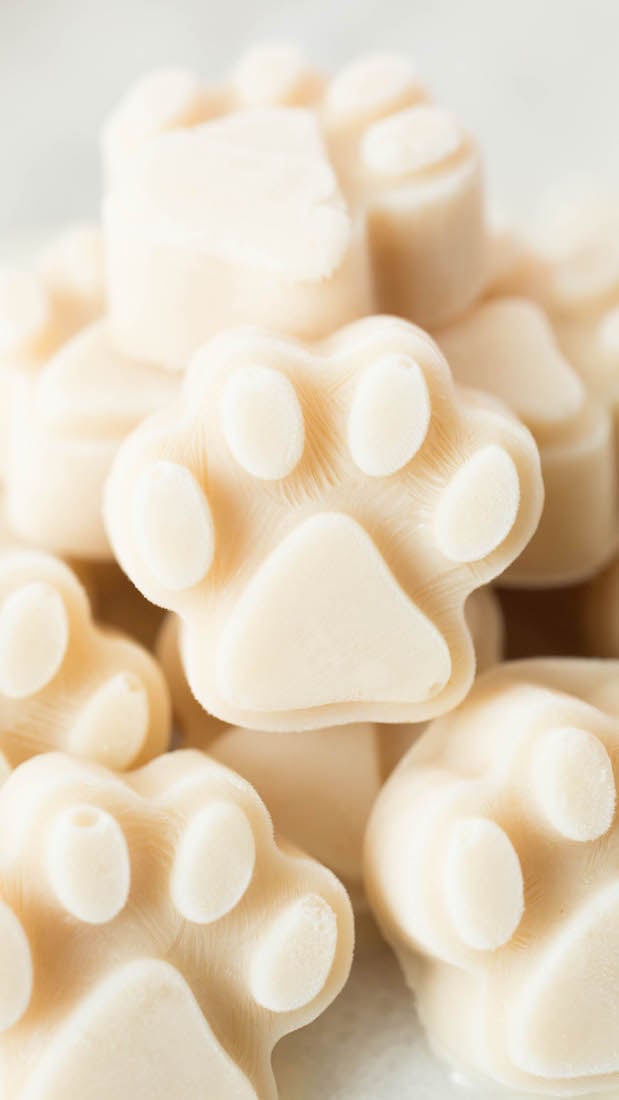 Like a good mom, I can't talk about her without showing a baby photo. Just look at that lil' face!
Because she's such a good girl despite having it so rough, I thought she deserved some Cooking With Janica recipes too.
I like to keep dog treat recipes very simple. This is one of my favorites as it has only 3 ingredients.
This post contains affiliate links (when you buy we make a little money at no cost to you). See our disclosure for more information.
How To Make Yogurt Peanut Butter Banana Dog Treats:
Making them is pretty simple, you just throw all of the ingredients into a food processor and blend.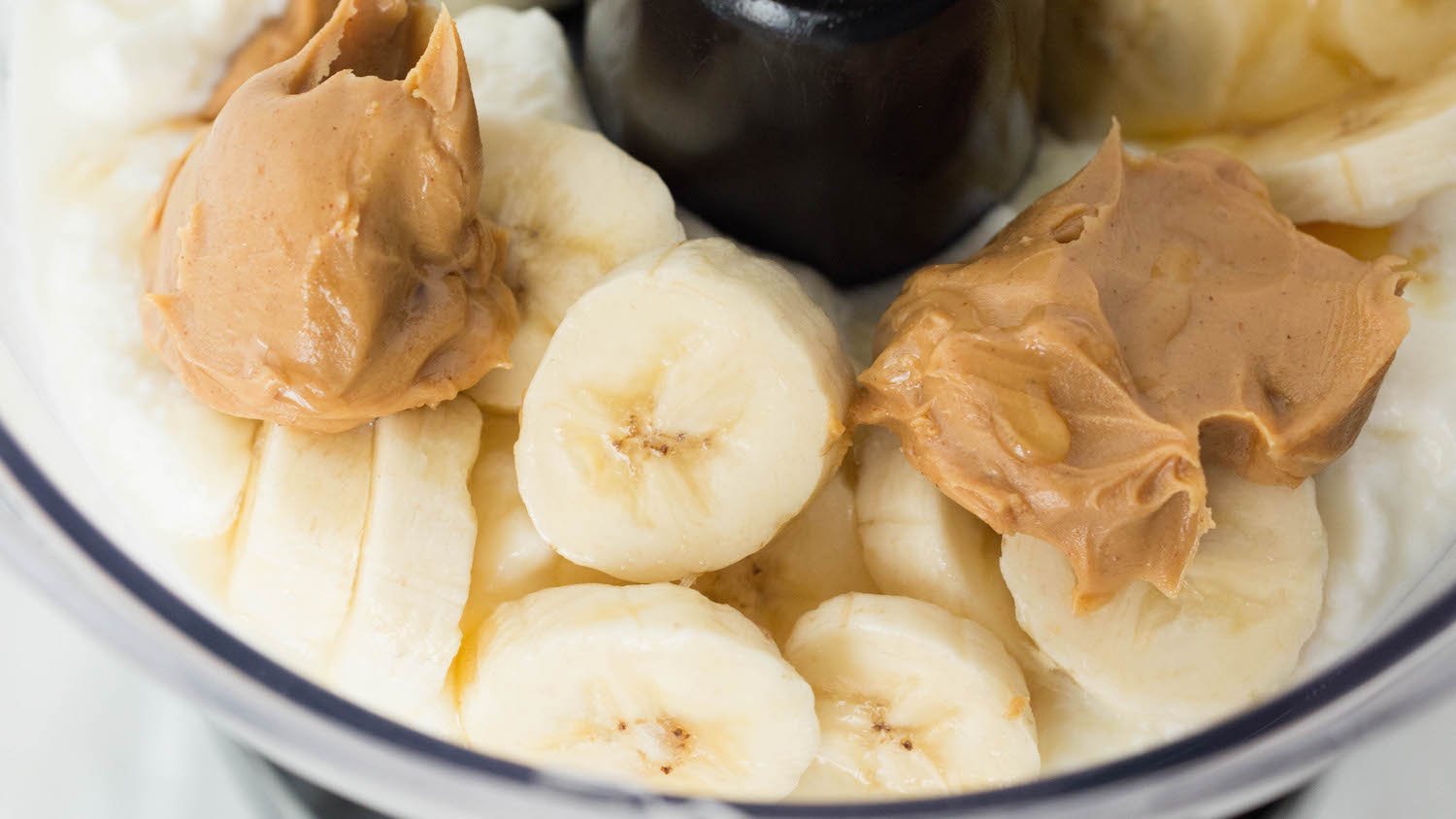 Then fill up a silicone mold (I use this one
) or an ice cube tray and freeze for two hours.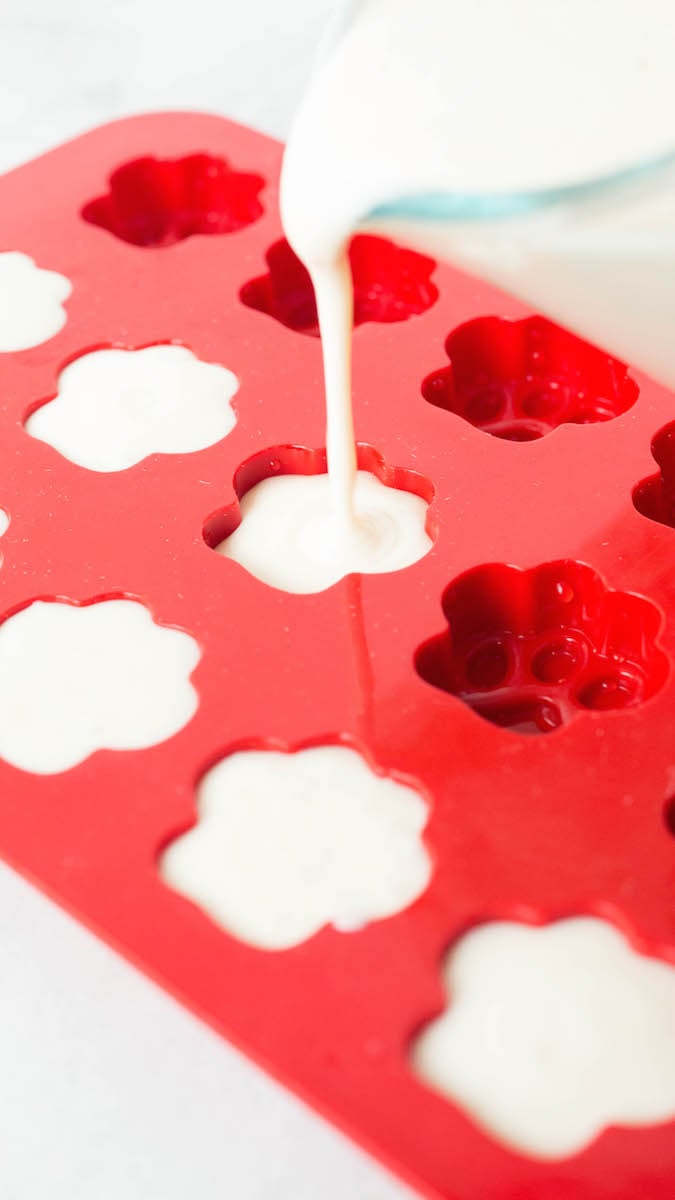 How simple is that?!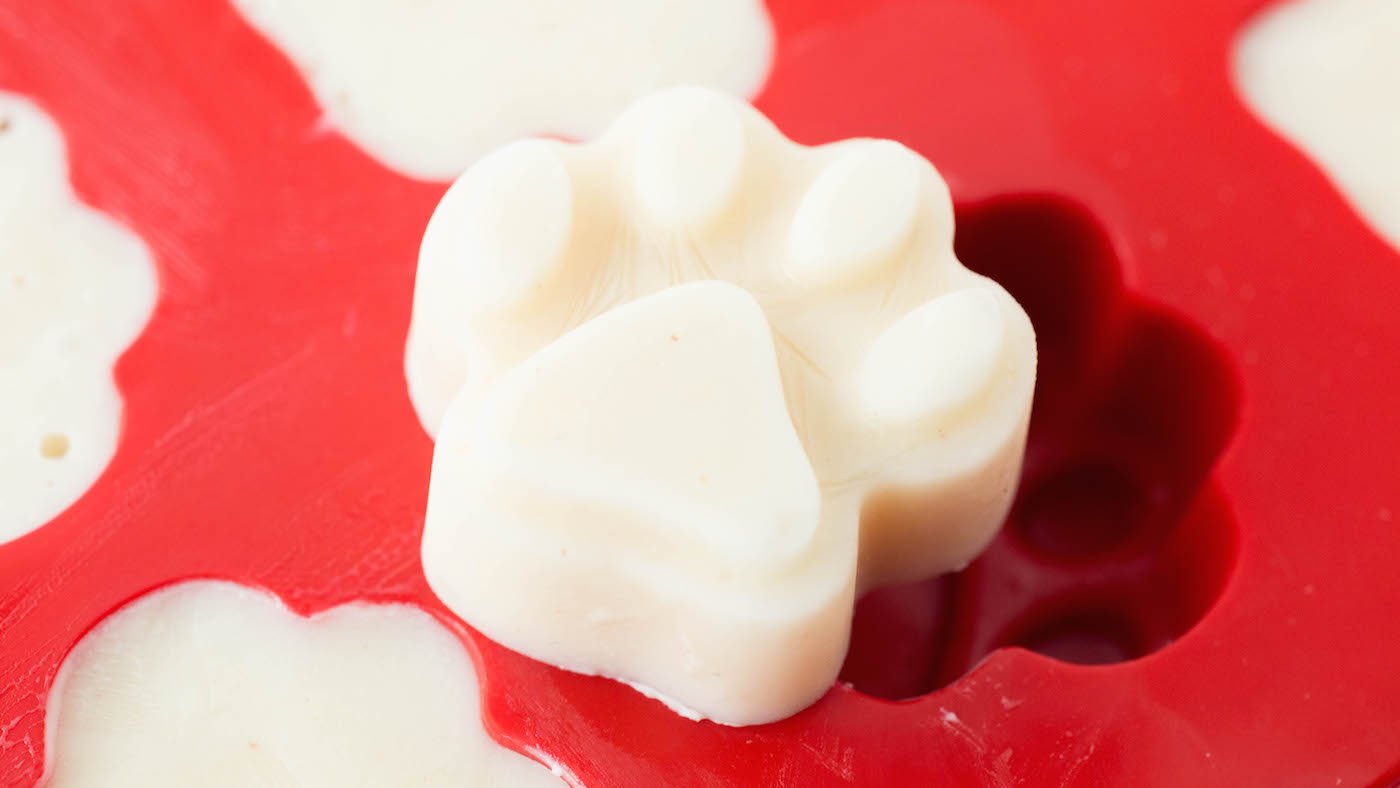 Because these dog treats are frozen instead of baked, they are perfect for summertime. You don't have to turn on the oven, and your pup gets a tasty treat that cools him/her down.
I hope your furry friend enjoys these treats as much as Pearl does!
Yogurt Peanut Butter Banana
Dog Treats Recipe
Print
Yogurt Peanut Butter Banana Dog Treats Recipe
This easy to make frozen dog treats have only three ingredients: yogurt, bananas, and peanut butter.
Author: Jessica Pinney
Prep Time: 5 mins
Cook Time: 2 hours
Total Time: 2 hours 5 mins
Yield: 30 1x
Category: Dog Treats
Cuisine: American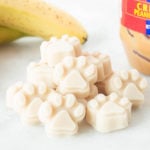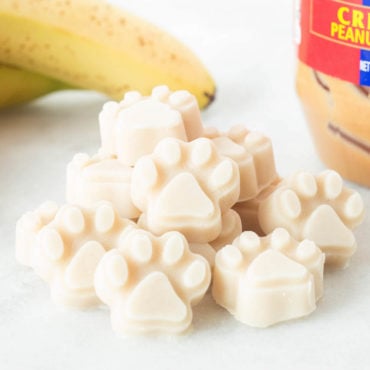 Ingredients
32 oz Plain Yogurt
3 Tablespoons Peanut Butter (make sure it contains no xylitol, which is toxic to dogs)
1 Large Banana, sliced
1 Tablespoon Honey (optional)
Instructions
Put all ingredients into a food processor or blender. Blend until creamy.
Fill a silicone mold or an ice cube tray.
Freeze for at least 2 hours.
Pop out of molds and serve to your furry best friend. Keep leftovers in an airtight container in the freezer.