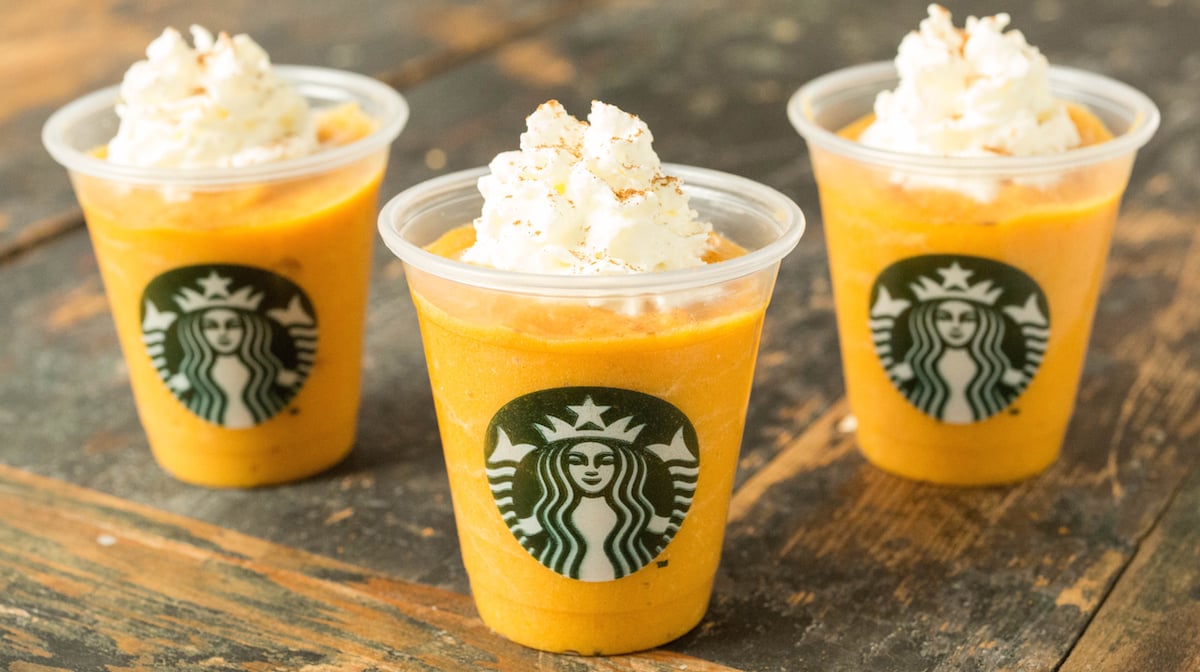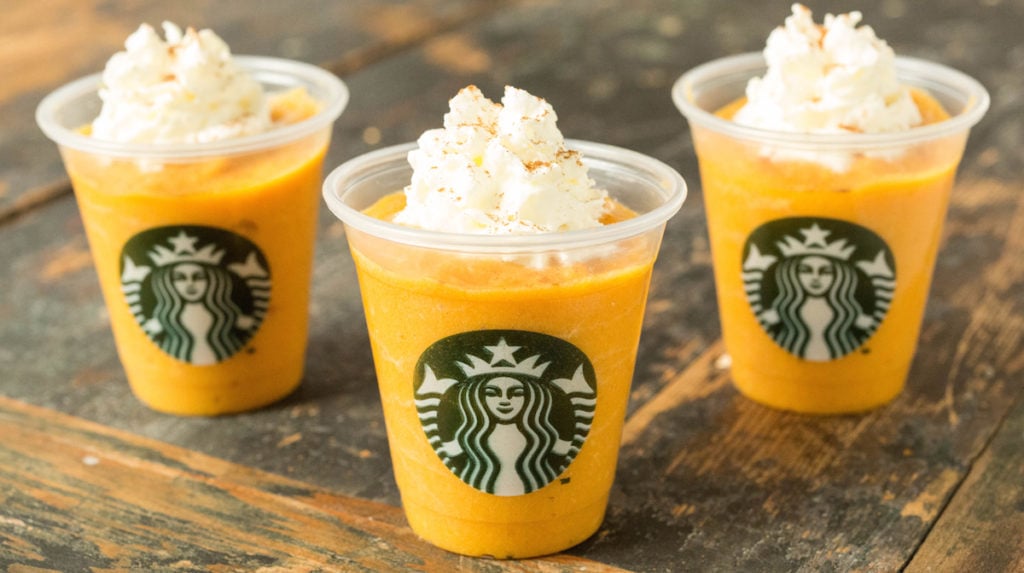 My dog, Pearl, is for sure a basic bitch.
She lives in West LA, Ubers everywhere she goes, only eats gluten-free non-GMO free-range dog kibble, and can usually be found lushing around in athletic "leisure wear".
I know that she's secretly been wanting her own pumpkin spice latte for years.
I'd never stand between a Pomchi and her latte, so I made this dog-friendly PSL recipe!
The recipe is very simple and consists of ingredients that are healthy for your pup.
The pumpkin is full of vitamins A & C, magnesium, potassium, and iron. It is also high in fiber, which helps with digestion.
Traditional pumpkin pie spice contains a few ingredients that are harmful to dogs. In this recipe, I use only a small amount of cinnamon and ginger, which are both okay for your pup to consume.
For the milk, you can use either coconut or goat. I used goat's milk, which can aid digestion and help reduce inflammation.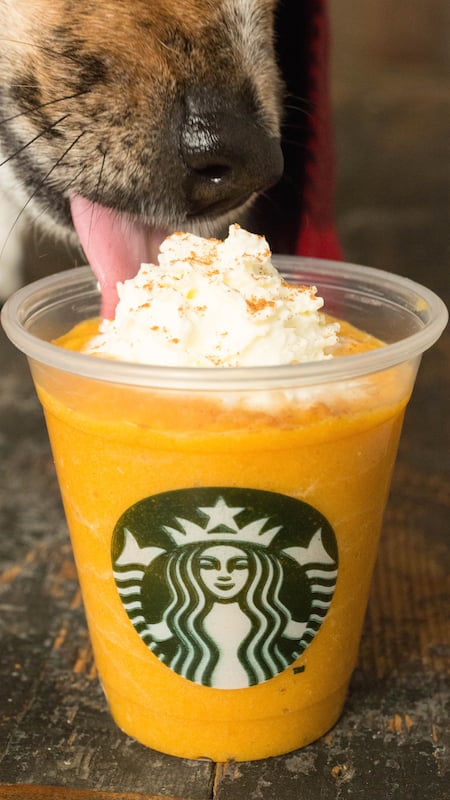 When I sat it down, Pearl immediately put on her best scarf and ran over to lap it up.
It must have been good, because normally if I try to give her a new kind of food she is very timid. Not today!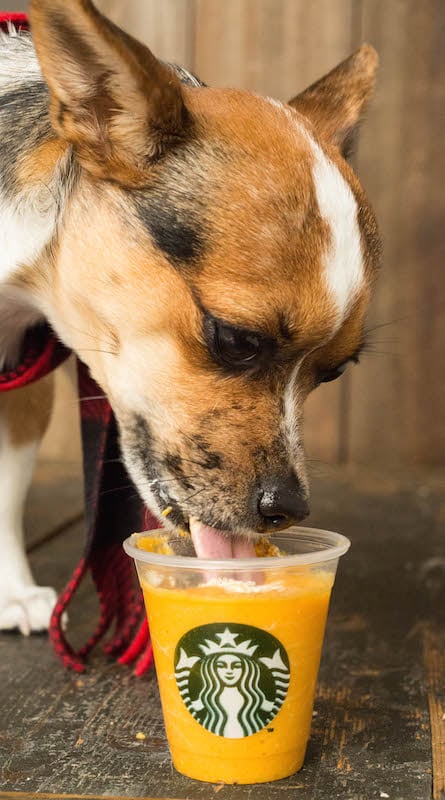 These pumpkin spice lattes may just be her new favorite dog treat!
A few things to keep in mind if you decided to make these pumpkin spice lattes for your dog:
If you top them with whipped cream, make sure it does not contain xylitol. This is often found in sugar-free products and is toxic to dogs.
Make sure to buy 100% Pumpkin puree, not pumpkin pie mix. These cans can look very similar on the grocery store shelf if you aren't paying close attention.
While this recipe is called a "latte", it contains no coffee or caffeine. Be sure not to add any, as it is harmful to dogs.
All dogs are different. Be sure to consult with your vet before introducing any new food into their diet.
Print
Pumpkin Spice Latte For Dogs Recipe
Let your furry friend get into the fall fun with these pumpkin spice lattes made especially for dogs!
Author: Jessica Pinney
Prep Time: 5 mins
Total Time: 5 mins
Yield: 5 1x
Category: Dog Treats
Cuisine: American
Ingredients
1 Cup Goat or Coconut Milk
1 Cup Pumpkin Puree
Dash Ground Cinnamon
Dash Ground Ginger
Organic Whipped Cream (optional)
Instructions
Place all ingredients into a blender and mix for about a minute.
Serve your dog a small amount (this will depend on your dog's size, my small dog gets about 3 oz). Top with whipped cream if desired (be sure this contains no xylitol).
Place the rest in an airtight container in the refrigerator. It will keep about a week.