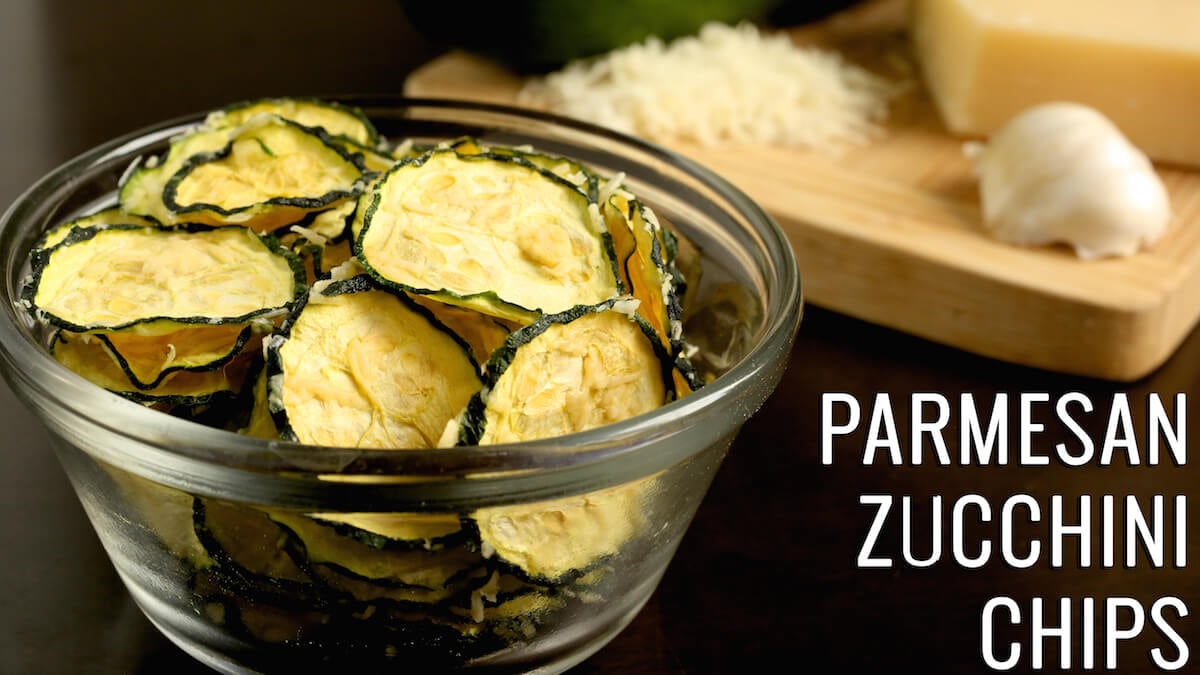 At the beginning of the year, we bought a dehydrator so that we could dabble in the world of homemade jerky. It occurred to me the other day that we had never used it to make any kind of veggie chips. Great news, this is a problem I can fix!
We had some zucchini that needed to be used up in the fridge and I had just bought a block of parmesan, (I think you know where this is going…) so it only made sense to make these parmesan zucchini chips.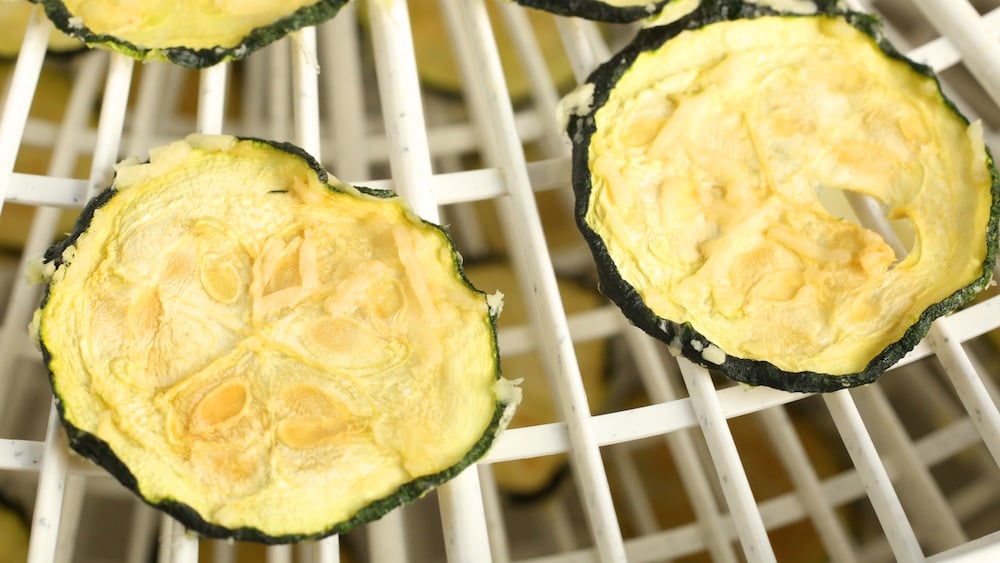 The only caveat to these delicious veggie chips is that they are really only good fresh. After they have sat for awhile they lose their crunchiness. Nobody wants a soggy chip. It might be possible to crisp them back up in the oven, I didn't get a chance to try because Janette and scarfed them down in one sitting.
If you have a mandolin slicer, use it to slice the zucchini. If you do not, just use a sharp knife and cut as thin as you can. The thinner the slices of zucchini, the crispier the chip.
Print
Parmesan Zucchini Chips Recipe
Ingredients
2 Large zucchini
2 oz Finely grated parmesan cheese
1 Garlic clove, finely grated
1 tsp Apple Cider Vinegar
1/8 tsp Salt
Instructions
In a medium bowl, add the apple cider vinegar, parmesan cheese, garlic clove, and salt. Mix together.
Now add the sliced zucchini. Toss to coat.
Arrange zucchini slices in a single layer on your dehydrator (I use this one) trays. Dehydrate at 135° for 5-10 hours, until chips are crispy.
Serve immediately.