Even though it's technically Fall, Los Angeles just isn't there yet. Not that we ever have a spectacular fall like you all in New England or other places with actual weather, but I would like it to at least be in the low 80's and 70's. Instead, the first week of our fall season was so hot that there were blackouts across the city. Not cool LA (literally).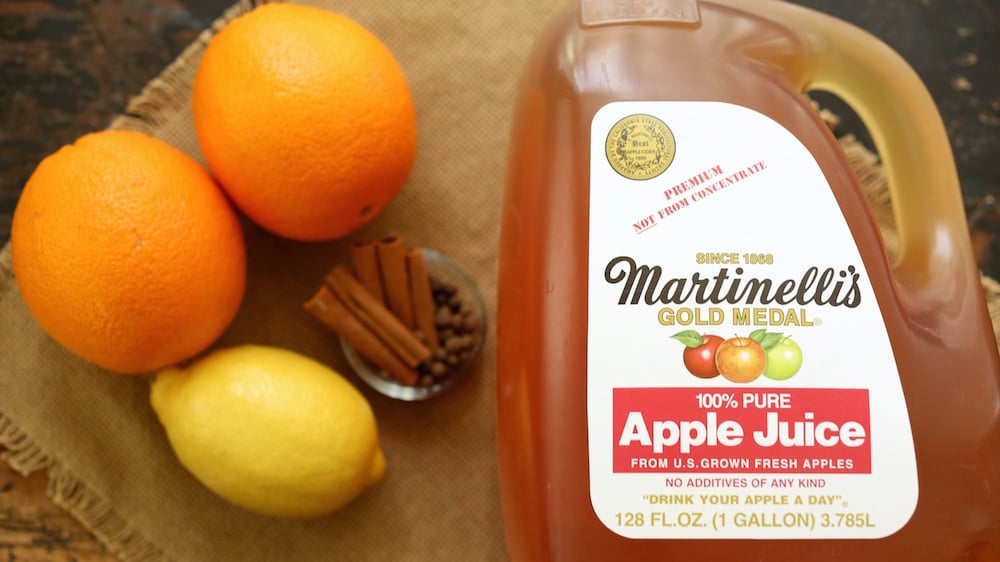 I tell you all of this to let you know that no matter what the temperature is outside, it is going to be Fall inside my apartment damn it! Nothing smells more like Fall than some Apple Cider cooking all day in the crockpot, so I decided to kick off the season with a crock pot full of it. I used Martinelli's for the base because I wanted to treat myself, but any apple juice will work just fine.
I hope this Easy Crock Pot Apple Cider helps you enjoy Fall wherever you are!
This post contains affiliate links (when you buy we make a little money at no cost to you). See our disclosure for more information.
Print
Easy Crock Pot Apple Cider Recipe
This crock pot apple cider has all the flavors of fall and can be easily prepared.
Author: Jessica Pinney
Prep Time: 5 minutes
Cook Time: 6 hours
Total Time: 6 hours 5 minutes
Yield: 15 1x
Category: Drinks
Cuisine: American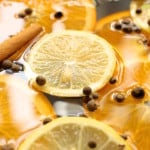 Ingredients
1 Gallon Apple Juice
1 Large Orange or 2 smaller ones, cut into slices
1 Lemon, cut into slices
4 Small Cinnamon Sticks or 2 Large
1/2 Tablespoon Ground Cloves
1 Tablespoon Allspice
Instructions
Pour the apple juice into your crock pot (I use this one).
Sprinkle in the ground cloves.
Float orange & lemon slices on top.
Sprinkle allspice over the top.
Place lid on crockpot and cook apple cider on low for 6-8 hours.
Strain, then serve.