The Iced Caramel Macchiato is one of Starbucks most popular drinks.
It's no surprise why, the caramel macchiato is a delicious, creamy coffee drink with caramel and vanilla flavors.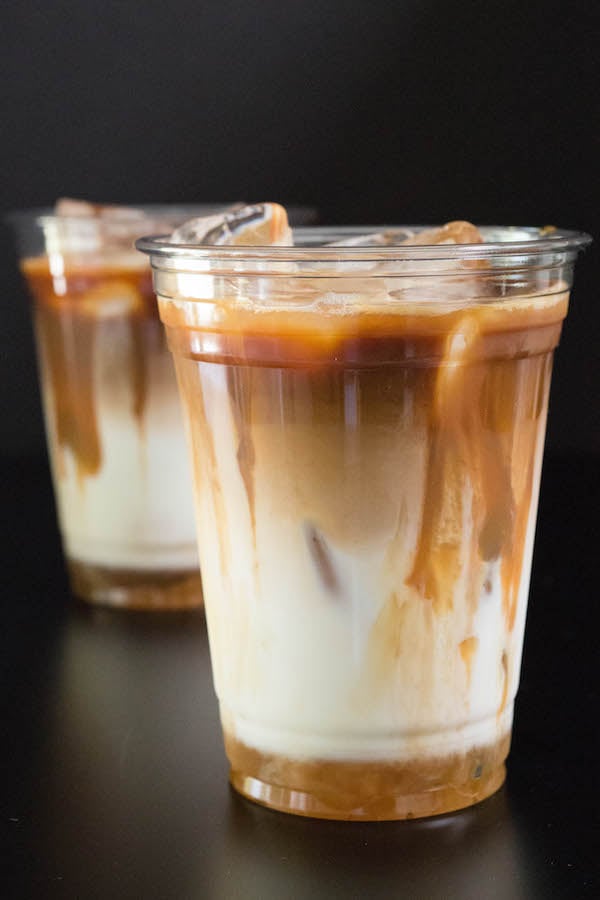 If you find your self ordering the Starbuck's Iced Caramel Macchiato, you should learn to make your own so you can save money. You might be surprised at just how easy it is!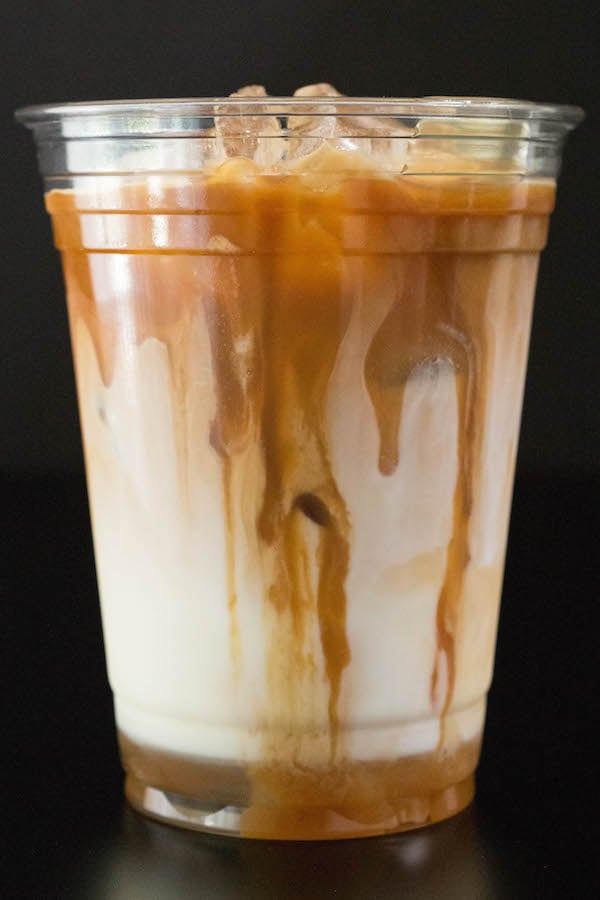 Ingredients
Vanilla Syrup
Ice
Milk
Espresso
Caramel Sauce
How To Make
Starbucks serves its Ice Caramel Macchiato drinks in a layered fashion. This is pretty fun and easy to do…and think of all those likes you'll get on the gram!
Start by putting a little vanilla syrup in the bottom of your cup, then add ice so that the cup is about 1/2 full. Slowly pour the milk over the ice, then add more ice so that your cup is almost full (if I'm putting on a lid I will leave about 1″ of space so it doesn't overflow).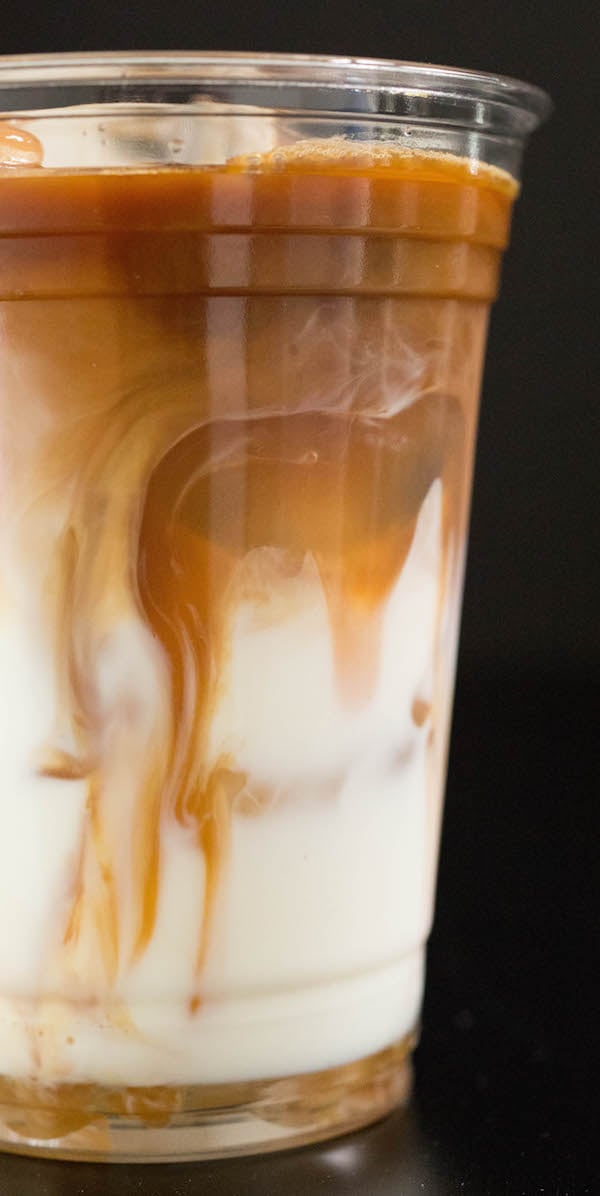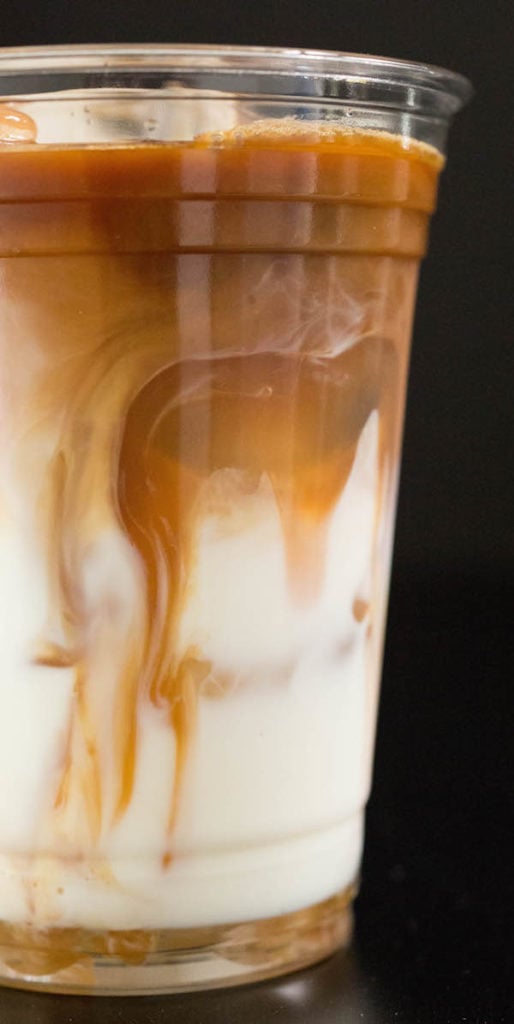 Now slowly pour 2 shots of espresso over the ice. Take the caramel sauce and drizzle it all over the top.
The layers will start to meld together quickly, so snap a pic then swirl it together to mix and enjoy!
More Homemade Starbucks Recipes
This post contains affiliate links (when you buy we make a little money at no cost to you). See our disclosure for more information.
Print
Starbucks Iced Caramel Macchiato
This copycat version of an Iced Caramel Macchiato tastes just like Starbucks!
Author: Jessica Pinney
Prep Time: 5 minutes
Cook Time: 0 minutes
Total Time: 5 minutes
Yield: 1 1x
Category: Drinks
Cuisine: American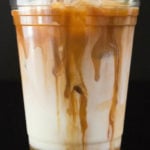 Ingredients
1 Tablespoon Vanilla Syrup
1/2 Cup Ice Cubes (approximately), divided
1/3 Cup Cold Milk
2 Shots Espresso (or about 1/4 cup coffee)
1 Tablespoon Caramel Sauce
Instructions
Add vanilla syrup to the bottom of a 16 oz cup.
Add ice cubes until the glass is about half-full. Slowly pour the milk over the ice cubes.
Add more ice until it almost reaches the top of the cup (if using a lid I would leave at least 1″ of space so it doesn't overflow). Slowly pour espresso over the top. Drizzle the caramel evenly over the top layer.
Swirl drink to combine ingredients before drinking. Enjoy!