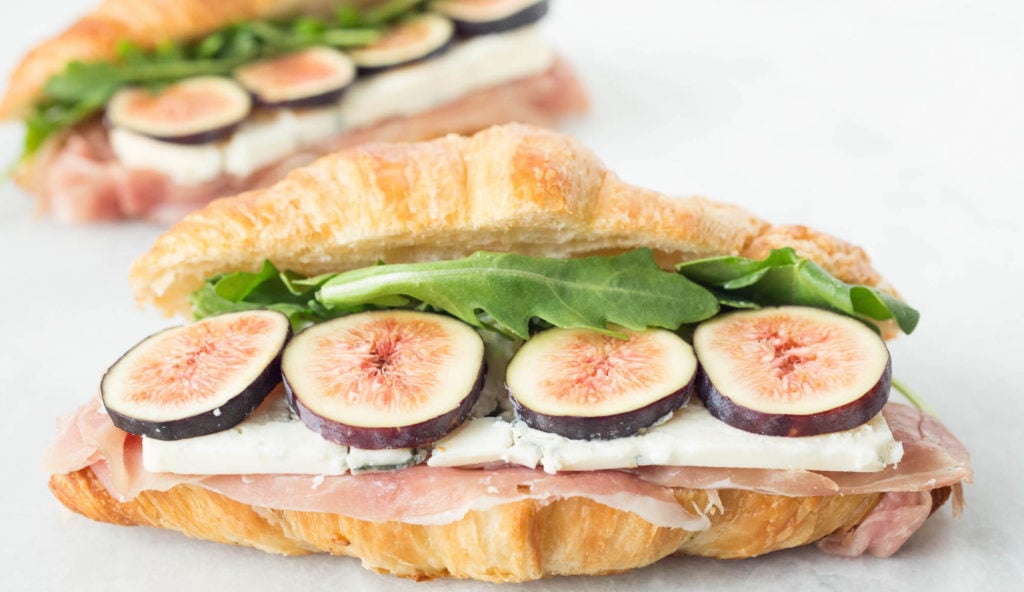 A few weeks ago, Janette and I were at the grocery store and I saw figs for the first time this year. I was so excited I literally jumped up, did a little fist pump, and let out a "Yeah! It's FIG SEASON!!!"
I was so flipping excited that I didn't even mind paying the ridiculous $1.50 per fig that my grocery store was charging. That's right, I copped a basket of 5 for $7.50. Quite a difference from my childhood in Florida where multiple relatives would just drop off barrels full of figs from their orchards. We ate a lot fresh, but there was such an abundance that my Granny always made the majority of them into fig preserves (I'm also convinced that she performs some sort of magic enchantment when she makes the preserves, as I've never found any that taste anywhere near as good).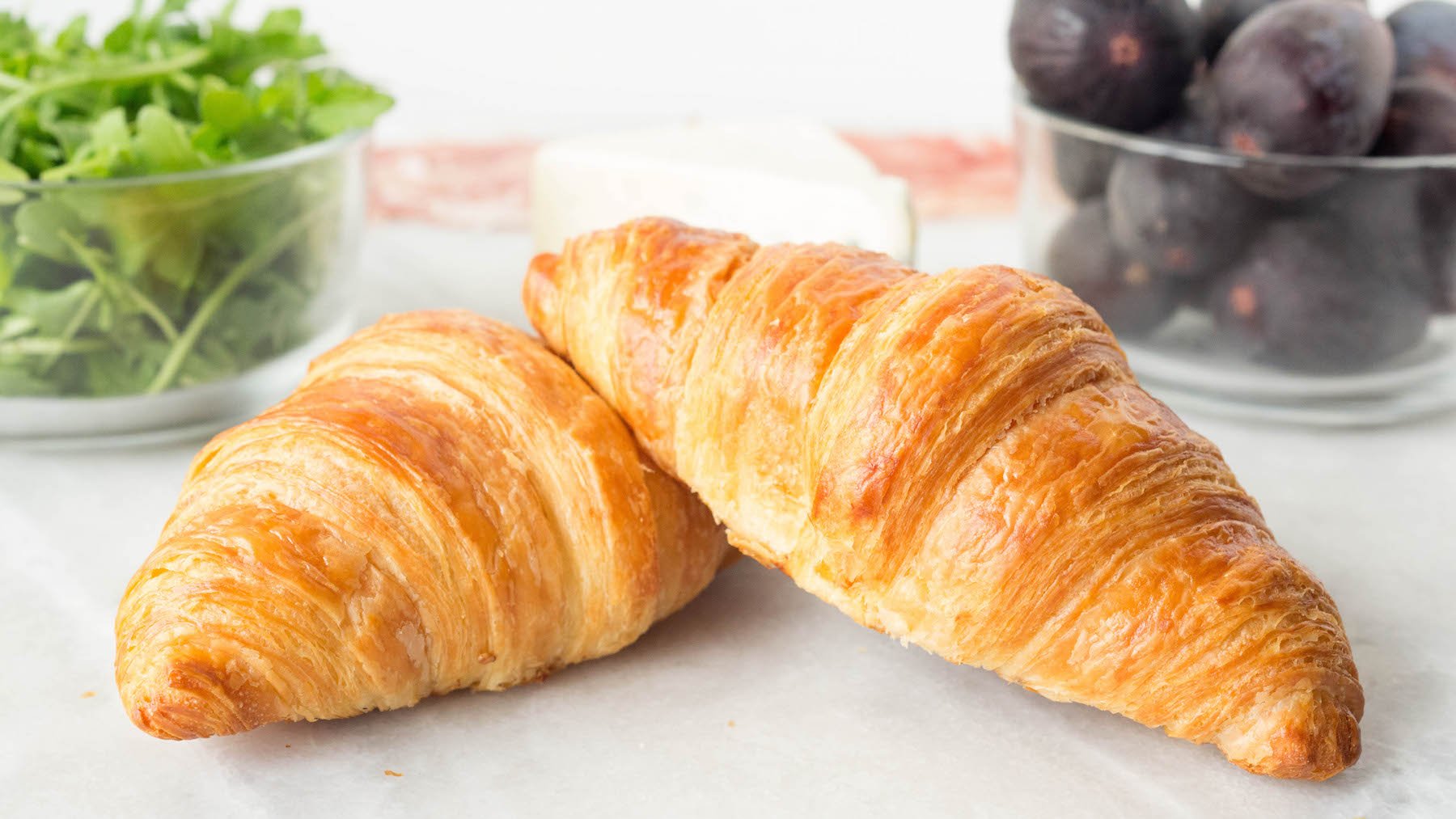 Luckily this week I made it down to the Wednesday Farmer's Market in Santa Monica. It's my favorite farmer's market in the whole city. Many chefs from local restaurants come here every week to buy their produce and find inspiration for new dishes. It's also just across the street from Pacific Park, so there's also a beautiful ocean view. There were plenty of fresh, gorgeous figs awaiting me and I honestly bought as many as I could fit in my backpack. No shame in my fig game.
Last year, I got the idea in my head to make a blue cheese fig croissant. Sadly, I did not make it happen before the end of fig season. This year it was the first fig recipe on my list and let me tell you, it was worth the wait! The sweet fig, salty prosciutto, and tangy blue cheese all balance each other out and create a perfect flavor combo.
I used Blue Roquefort for the blue cheese. This is a very common blue cheese and is known as "the king of cheeses" in France. Who am I to argue with the French about cheese?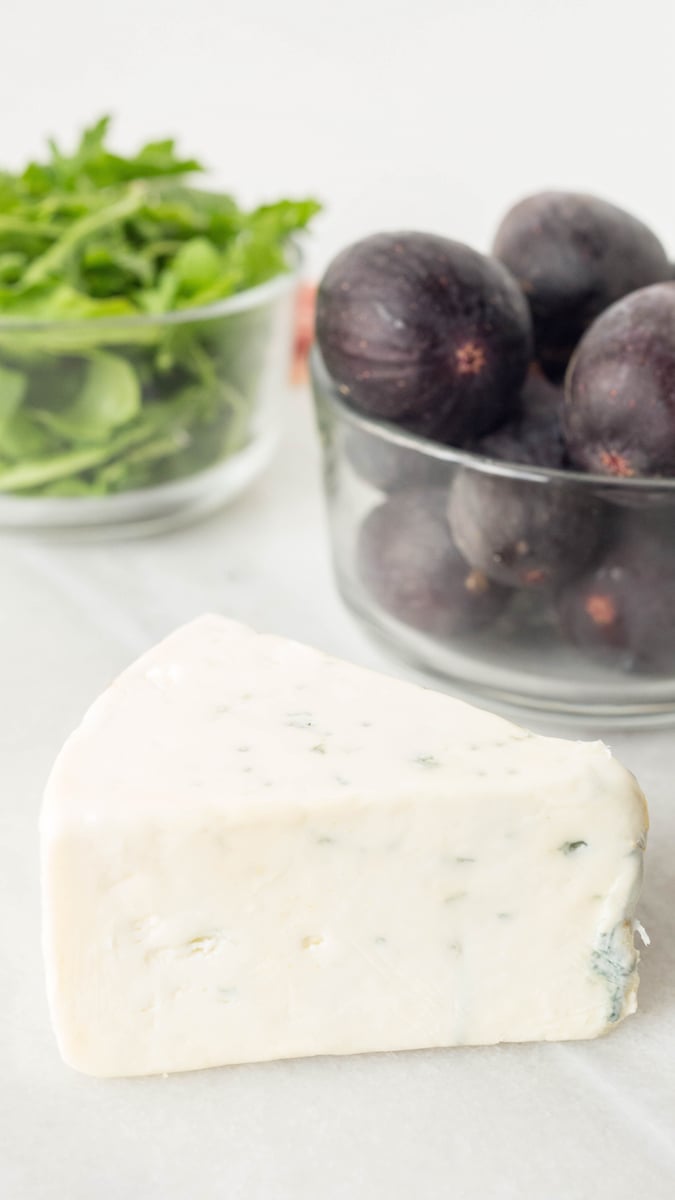 The figs are brown Turkey Figs, which is the most common fig I see for sale here in Southern California. If you can find Black Mission Figs, I would get those instead since they tend to be a little sweeter.
I wanted to add some green to make it extra pretty, but also to add some crunch. Arugula is generally my go to for things like this and I went with it here. I like arugula because it's packed with nutrients and has a strong taste that has a little "bite" to it.
I wish I could be an awesome food blogger and tell you that I made the croissants from scratch. Who has time for that though? I just picked up some fresh ones from my grocery store. I don't regret it one bit. No such thing as a bad croissant.
I really enjoyed this Fig, Blue Cheese, & Prosciutto Croissant. It's definitely going to become a summer tradition for me!
Print
Fig, Blue Cheese, & Prosciutto Croissant Sandwich Recipe
This refreshing summer croissant sandwich incorporates fresh figs, blue cheese, proscuitto and arugula.
Author: Jessica Pinney
Prep Time: 5 mins
Cook Time: 0 mins
Total Time: 5 mins
Yield: 2 1x
Category: Sandwiches
Cuisine: American
Ingredients
2 Croissants
1/4 lb Prosciutto
2–4 oz Blue Cheese, sliced thin
4–5 figs, sliced into rounds
1/4 Cup Arugula
Instructions
Using a bread knife, slice the croissants in half. Place the prosciutto slices on the bottom layer of the croissant. Next top with the blue cheese, fig slices, and arugula. Place croissant top on to complete sandwich.
Enjoy!