Celebrate St. Patrick's Day with a minty and creamy Shamrock Shot. It tastes just as delicious as the milkshake with the added bonus of getting you drunk!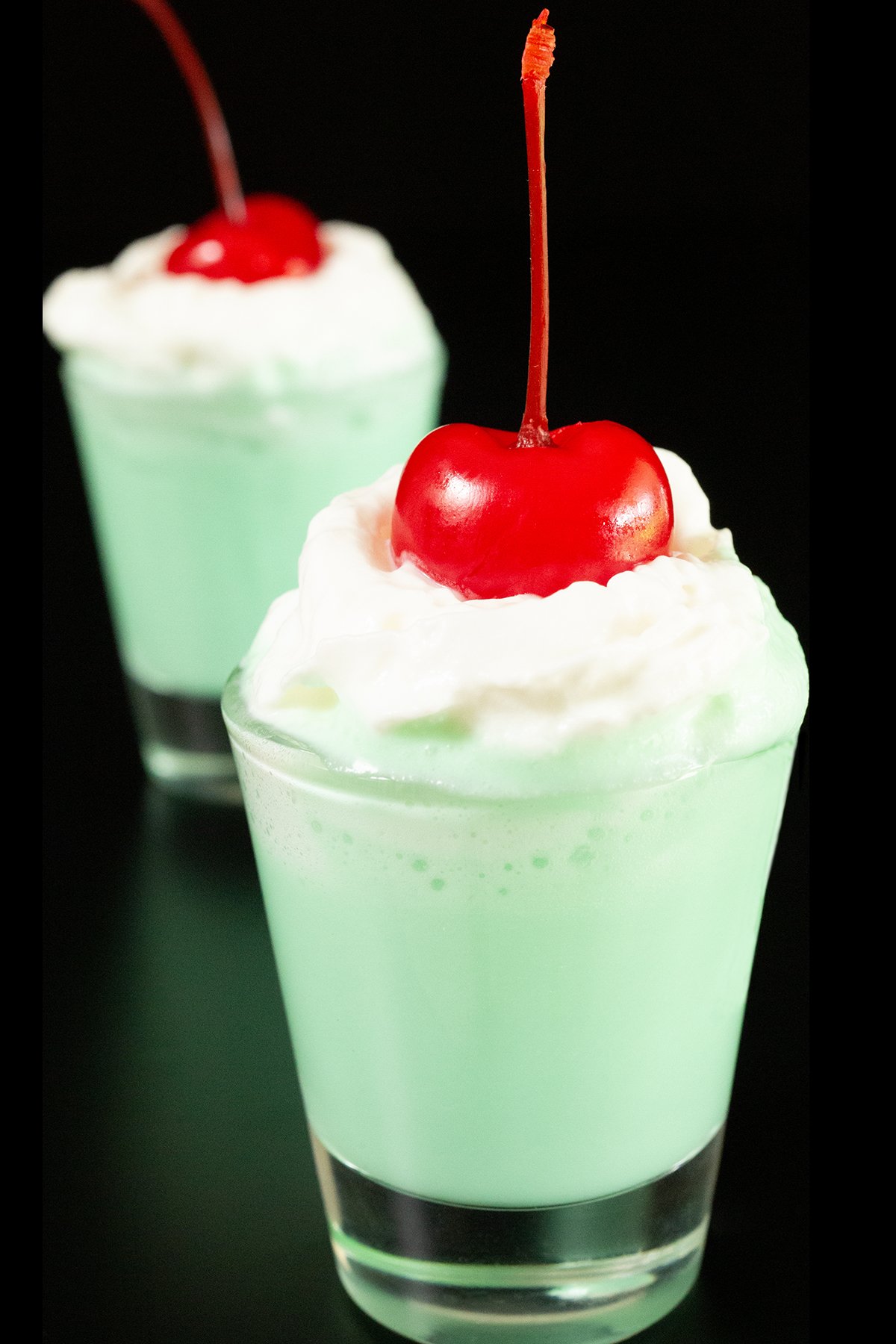 Want to get sham-wasted this St. Paddy's Day? Then you need to make booze-infused Shamrock Shots!
These little green shooters have all the creamy and vanilla mint flavors of the beloved Shamrock Shake. They will have you feeling festive and, let's be honest, a little tipsy in no time.
Time to assemble your squad, don your most ridiculous St. Paddy's Day attire, and get this party started!
Ingredients
Vodka – You can use any kind of vodka, but I highly recommend using vanilla or whipped cream flavored if possible.
Creme de Menthe – This liqueur will bring both the green color and mint flavor our shot needs.
Heavy Cream – You can substitute half & half if that's what you have on hand.

Tips
Chill your shot glasses. Place your shot glasses in the freezer for at least 30 minutes before serving. This will help keep the shots cold and enhance their flavor.
Garnish your way. Don't be afraid to get creative with the garnish. You can use whipped cream, cherries, sprinkles, fresh mint, or even crushed chocolate mints.
Add a touch of chocolate. Want to add some chocolate flavor? Drizzle chocolate sauce around the inside of the shot glass or add a few dashes of chocolate bitters.
Print
Shamrock Shot
Author: Jessica Pinney
Prep Time: 2 minutes
Total Time: 2 minutes
Yield: 2 1x
Category: Shots
Cuisine: American
Ingredients
1.5oz Vanilla Vodka
1oz Creme de Menthe
.5oz Heavy Cream
Whipped Cream & Cherry (optional garnish)
Instructions
Add all ingredients to a cocktail shaker. Shake vigorously for about 15 seconds.
Strain into two shot glasses and garnish with whipped cream and a cherry, if desired.
Enjoy!