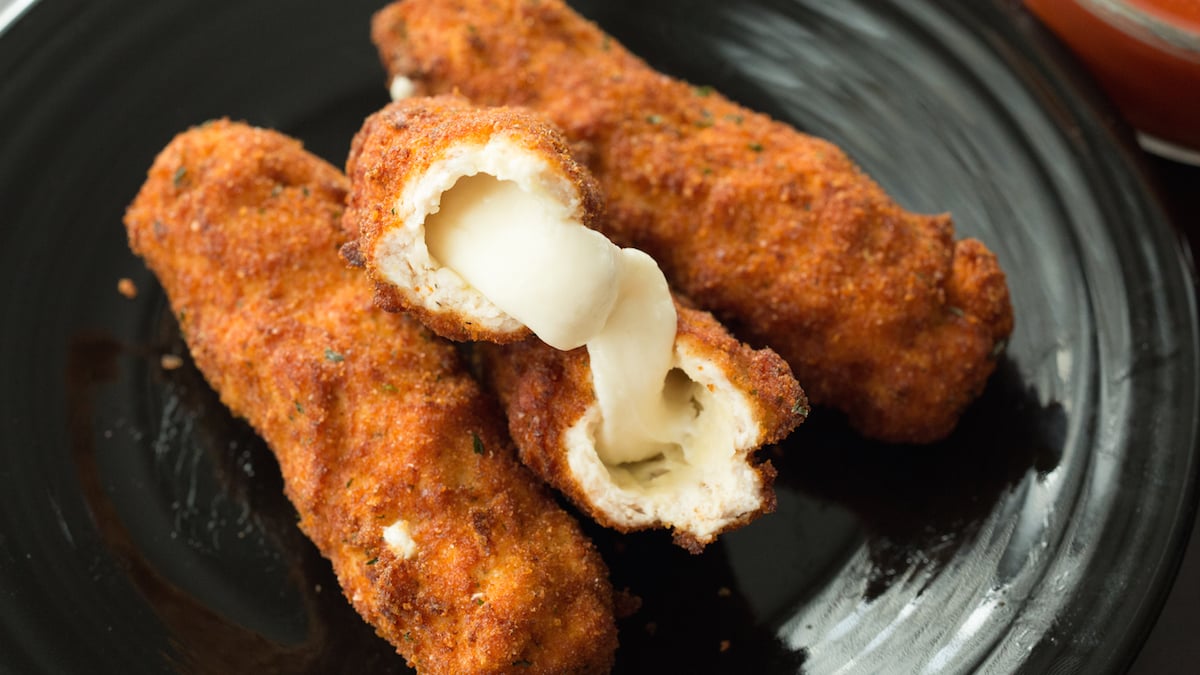 I hate to admit it, but I love Burger King's chicken fries. They are a serious fast food guilty pleasure of mine. I only indulge about once or twice per year, usually on a road trip. Each time that I do I feel equal parts satisfaction and regret.
One night, I started thinking, "What if a mozzarella stick and chicken fries made sweet, sweet love and had a baby?"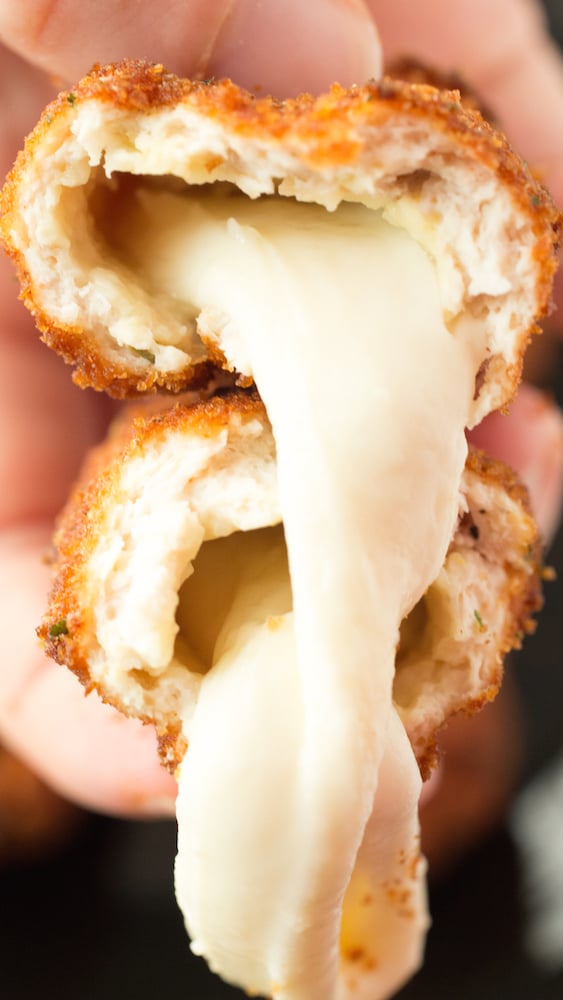 This is the kind of question that keeps me up at night. What if indeed…
I needed answers, so I set out to conduct my own experiment and answer my question.
This post contains affiliate links (when you buy we make a little money at no cost to you). See our disclosure for more information.
The idea is pretty simple:
Take a mozzarella stick and roll it in flour….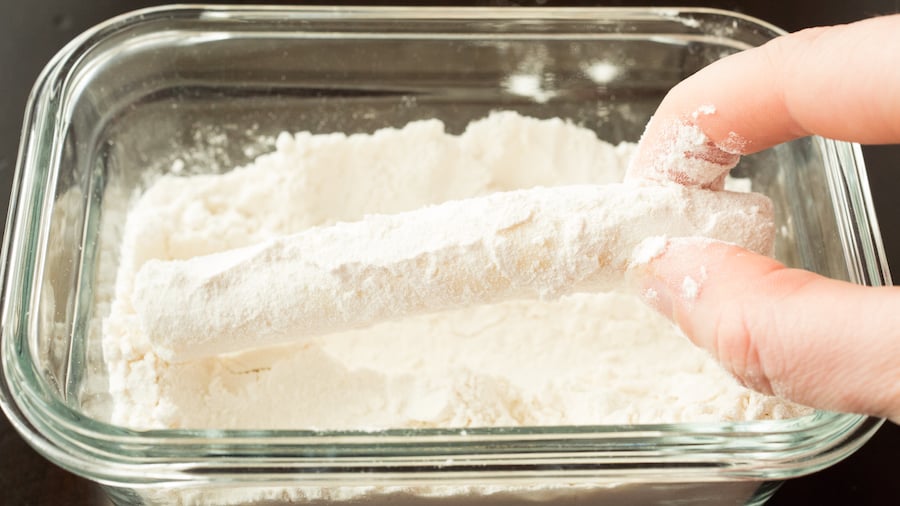 Then dip it in egg…
Cover in perfectly seasoned ground chicken…
Coat with bread crumbs…
And drop 'em in the deep fryer!
The taste of these actually exceeded my expectations and I am giving them a top spot on my favorite appetizers list!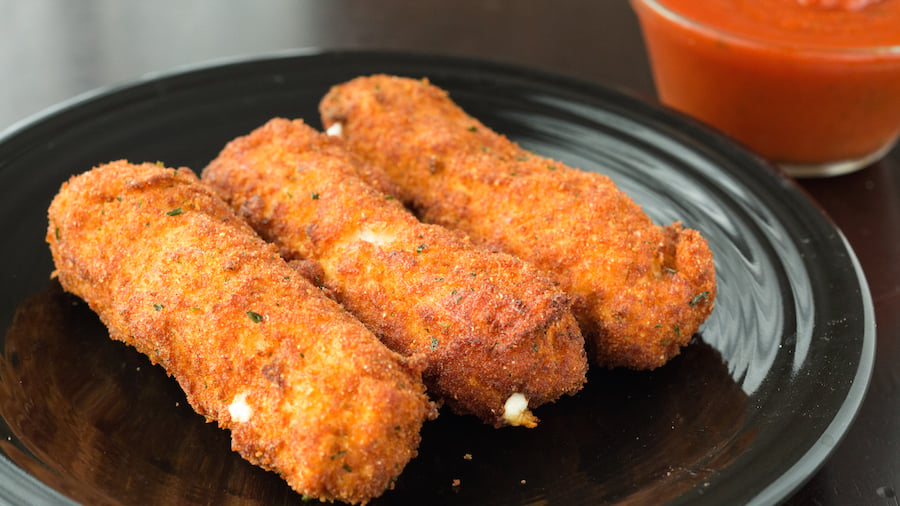 Mozzarella Stick Chicken Fries Recipe
Print
Mozzarella Stick Chicken Fries Recipe
Mozzarella sticks wrapped in ground chicken, then breaded and deep-fried to golden perfection. 
Author: Jessica Pinney
Prep Time: 5 mins
Cook Time: 5 mins
Total Time: 10 mins
Yield: 6 1x
Category: Appetizer
Cuisine: American
Ingredients
6 Mozzarella Sticks
Flour
2 Eggs, lightly beaten
1 lb Ground Chicken
1/8 tsp Chili Powder
1/8 tsp Cayenne Pepper
1/2 tsp Garlic Powder
1/4 tsp Onion Powder
1/2 tsp Oregano
1/2 tsp Adobo
Instructions
Combine all the seasonings in a small bowl. Pour over ground chicken and mix with your hands.
Line up four bowls: one with the flour, one with the eggs, one with ground chicken and one with the seasoned bread crumbs.
One at a time, take each mozzarella stick and roll it in the flour, dip it in the egg, cover in ground chicken (try to cover as evenly as possible), then roll and cover in bread crumbs.
Deep fry for 3-5 minutes, until golden brown and cheese is beginning to ooze out.
Serve with a side of marinara sauce and enjoy!