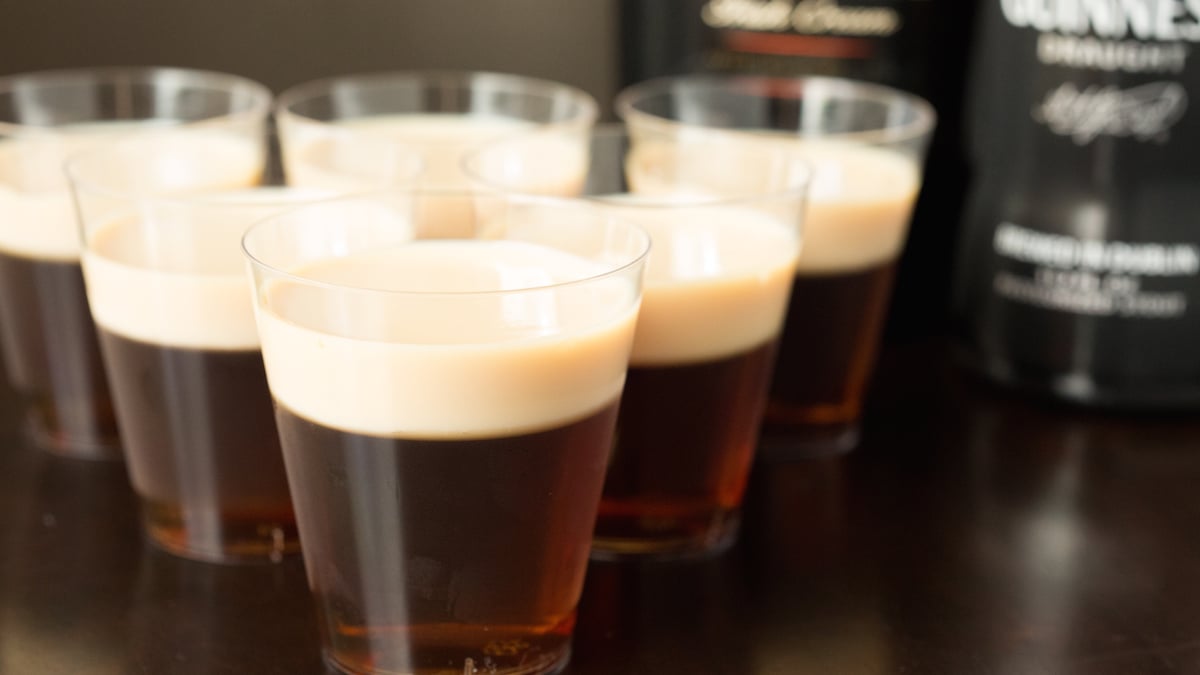 It's almost St. Patrick's day and that means it's time to chug some Guinness and get down on some delicious corned beef and cabbage! What a great holiday.
A few years ago, I was obsessed with jello shots. Every single holiday I was showing up to the party with some sort of crazy/fancy jello shot. They were a big hit and I always had so much fun making them.
When I was trying to think of something festive to do for the blog this St. Patrick's day, I decided I should try to recreate some of that jello shot magic. I think at least 95% percent of the Irish Slammers I've done in my life have been on St. Patrick's day, so it only seemed natural to make that the jello shot flavor.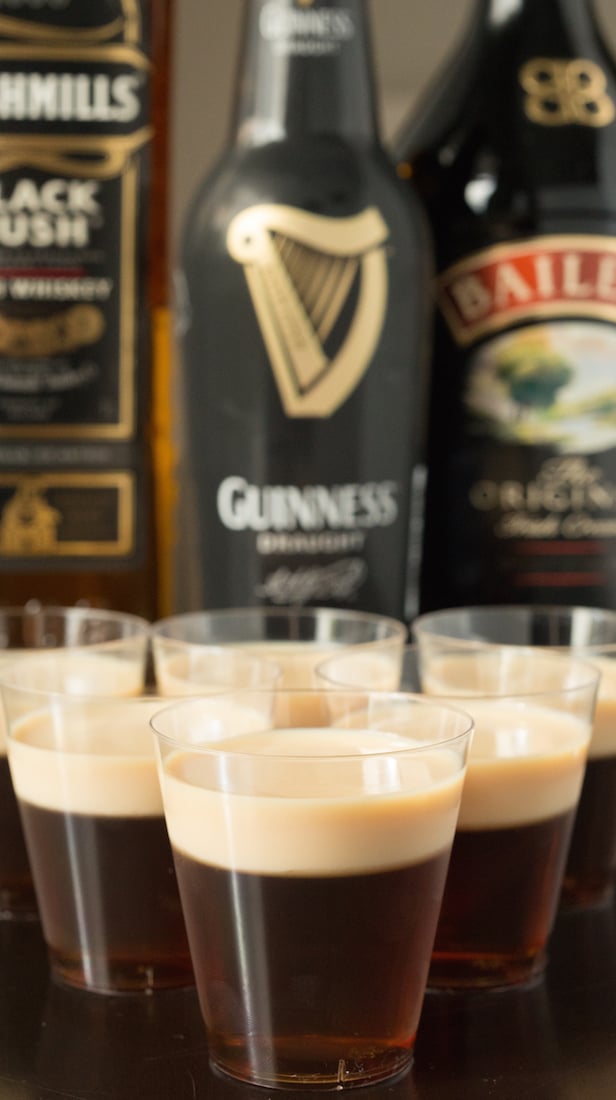 The base is made with Guinness, Irish whiskey (I used Bushmills), and some creme de cacao. The top is just delicious, creamy Bailey's Irish Cream. Together, they give you the classic milk chocolate-y taste of an Irish Slammer without all the chugging!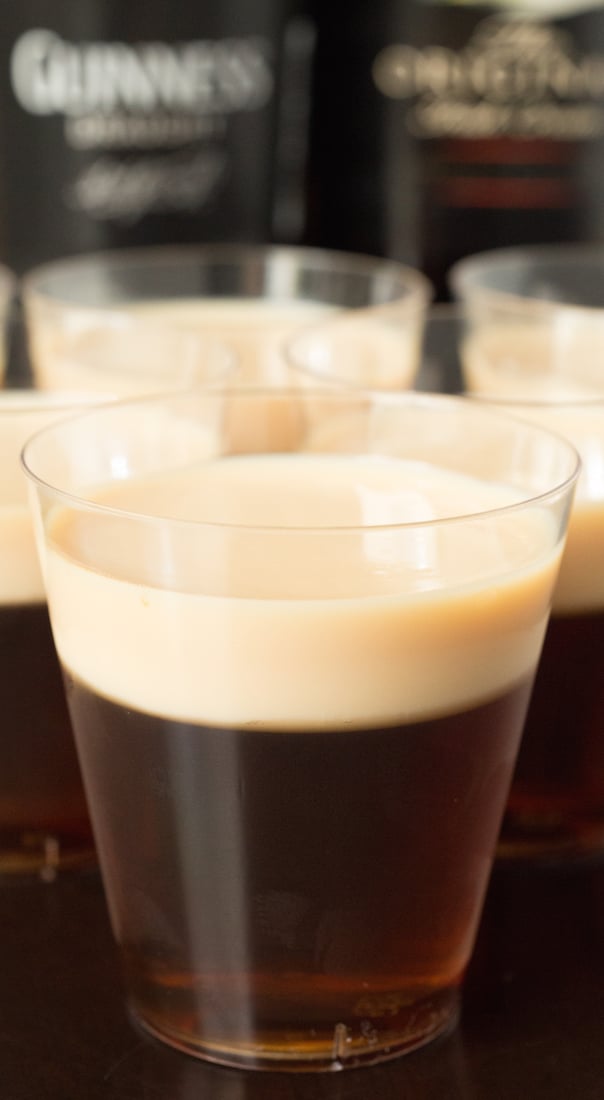 This post contains affiliate links (when you buy we make a little money at no cost to you). See our disclosure for more information.
Print
Irish Slammer Jello Shots
The classic Irish Slammer Guinness and Baileys drink turned into a fun jello shot for St. Patrick's Day.
Author: Jessica Pinney
Prep Time: 30 mins
Cook Time: 4 hours
Total Time: 4 hours 30 mins
Yield: 14 1x
Category: Drinks
Cuisine: American
Ingredients
1/2 Cup Guinness Stout
2 Envelopes Knox Unflavored Gelatin
1/4 Cup Irish Whiskey (like Bushmills or Jameson)
1/4 Cup Creme De Cacao
1 Cup Hot Water
1/2 Cup Bailey's Irish Cream
1 Envelope Knox Unflavored Gelatin
1/2 Cup Hot Water
Instructions
Pour the Guinness in a bowl. Sprinkle the 2 packets of gelatin on top and let it set for a minute.
Stir in the whisky, creme de cacao, and hot water (the water needs to pretty hot, hot enough to dissolve the gelatin). Continue stirring until gelatin is completely dissolved.
Pour the gelatin mixture into mini shot glasses (I used these), leaving plenty of room at the top for the Bailey's layer.
Refrigerate 45-60 minutes.
When the Guinness layer is set, add the Bailey's to a bowl. Pour the gelatin over the top and allow to sit for one minute.
Add the hot water and stir until gelatin is completely dissolved.
Pour the Bailey' gelatin mixture over the top of the Guinness layer.
Refrigerate until completely set, at least 4 hours.