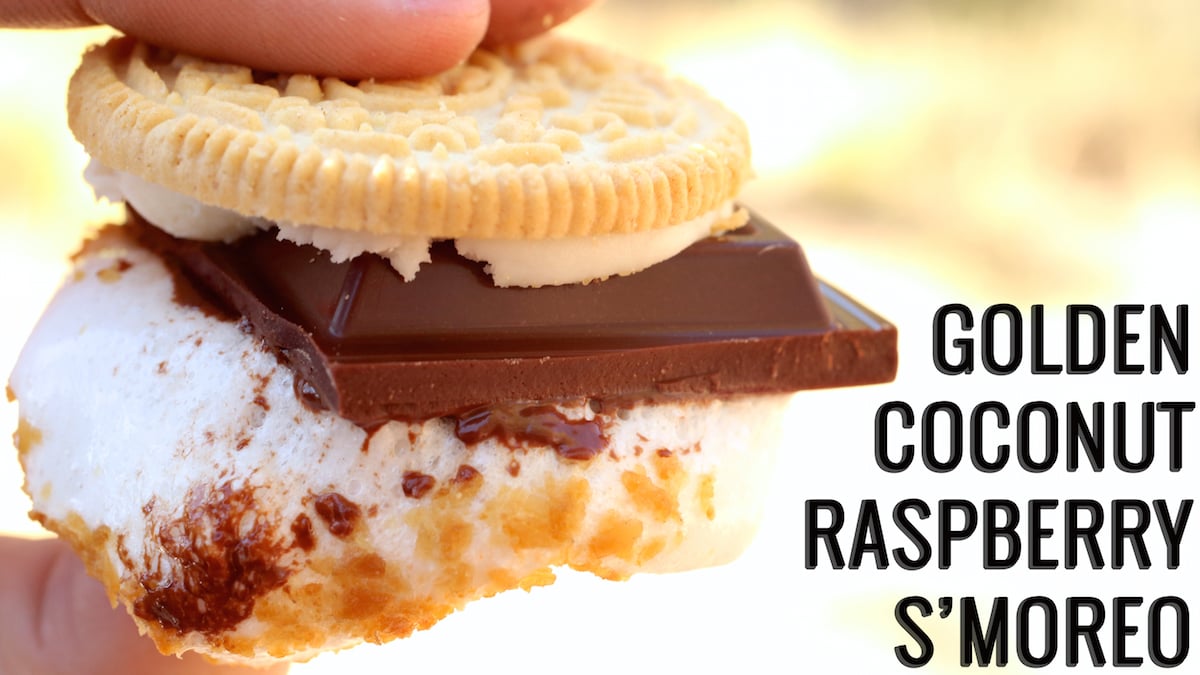 If you are a regular reader of our blog, you have probably noticed the lack of posts this past week. That's because Janette, Pearl, and I went camping at Bryce Canyon National Park in Utah.
I travel a lot and am normally good about scheduling posts to go up while I'm gone, but it just didn't happen this time. To make up for it, I'm going to be posting several super delicious camping recipes!
We'll start with this melt-in-your-mouth, nirvana-inducing Golden Coconut Raspberry S'moreo. Never heard of a S'moreo? Me neither, until I saw this post on Twin Dragonfly Designs. What a genius idea!
I loved her combo of coconut with the golden oreos, but I thought it was missing a little something, so I added a Ghirardelli Dark Chocolate Raspberry Filled Square. Whoa, now that's a next level S'moreo! Why even bother with regular s'mores anymore?!?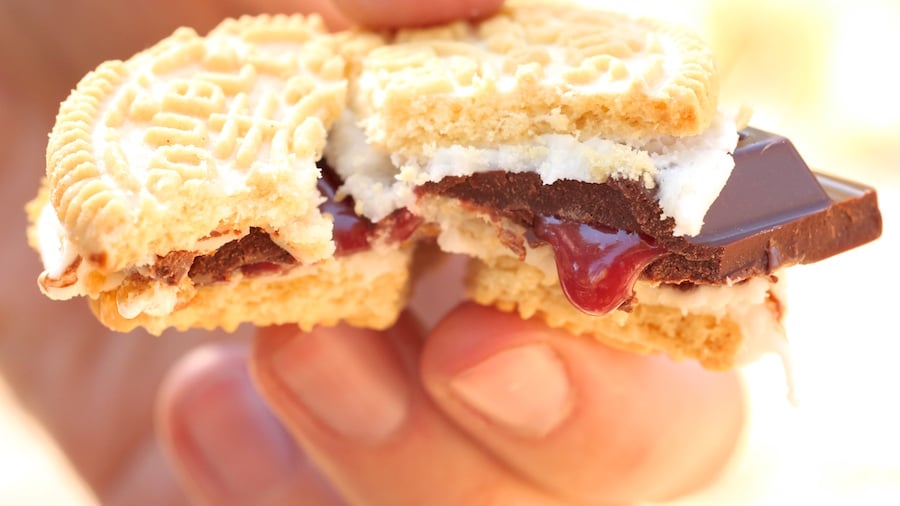 This post contains affiliate links (when you buy we make a little money at no cost to you). See our disclosure for more information.
Print
Golden Coconut Raspberry S'moreo Recipe
S'mores made with golden oreos, toasted coconut marshmallows, and raspberry filled chocolates. 
Author: Jessica Pinney
Prep Time: 0 minutes
Cook Time: 5 minutes
Total Time: 5 minutes
Category: Dessert
Cuisine: American
Ingredients
Coconut Marshmallows (I couldn't find any at my store, so I ordered these on Amazon)
Double Stuffed Golden Oreos
Ghirardelli Dark Chocolate Raspberry Bar
Instructions
Take one of those delicious coconut marshmallows and roast it over your campfire. When it's nice and toasty, take is off and place on top of an open Golden Oreo. Place Ghirardelli Raspberry chocolate on the other side of the oreo and place the two sides together. Immediately eat, enjoy, and make another!