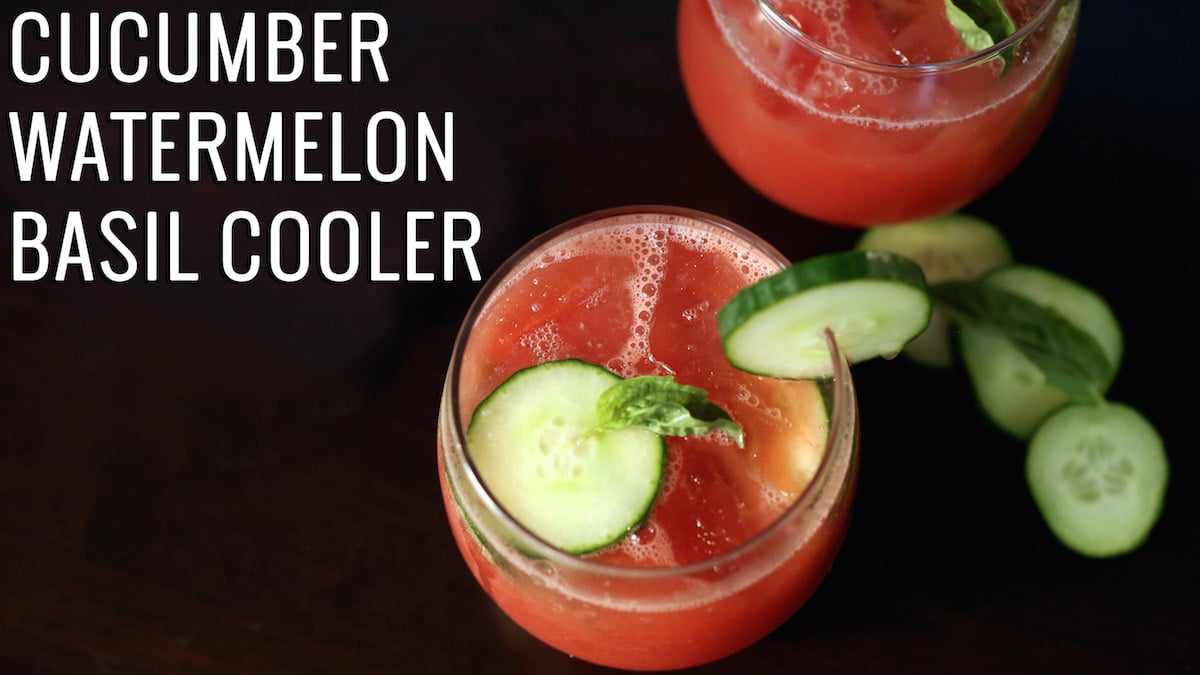 Sometimes on a hot summer day, all you need is something tasty and refreshing to drink to quench your thirst and cool you down. Jess and I live in Los Angeles where 95% of the time, the weather is amazing! But there is that other 5% when it can get pretty darn hot and uncomfortable. We had our hottest weekend here the other week and honestly I mostly wanted to sit around the house and do nothing. It was too hot to cook, but I'll tell you what I did want to make….juice.
To quell a thirst some prefer plain ol' water, some go for an ice cold beer, but me…well this time around I craved any sort of fruity deliciousness I could find or make easily! I was in luck, this recipe is incredibly simple. A very small list of ingredients and really not that much effort. Before you know it, you're sitting on your shaded patio with an ice cold drink in your hand that makes you forget for a few moments that you are sweating while not moving. It's divine!
The grocery store near me didn't have whole watermelons but were selling them by the quarter. I used one quarter to get the six cups which made about two glasses of cooler. So if you're wanting to make a pitcher of this stuff, you're going to need a good sized melon and another cucumber or two.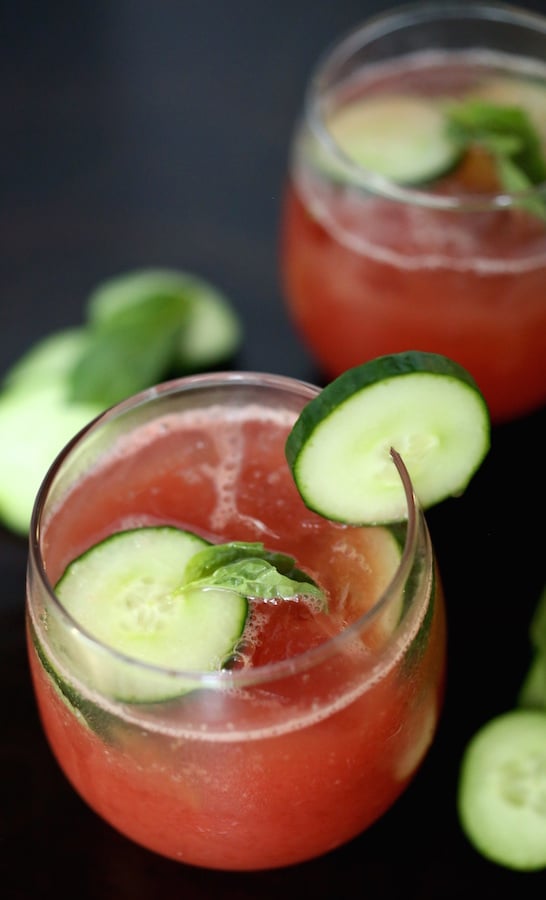 Print
Cucumber Watermelon Basil Cooler Recipe
The most refreshing drink ever – fresh watermelon juice with hints of cucumber, lime, & basil.
Author: Jessica Pinney
Prep Time: 15 minutes
Total Time: 15 minutes
Yield: 2 1x
Category: Drinks
Cuisine: American
Ingredients
6 cups of watermelon, cubed
1 large english cucumber, cubed
2 tbsp fresh lime juice
2 tbsp agave nectar or honey
6 basil leaves
Extra cucumber slices for garnish
Instructions
After cubing your watermelon and cucumber, place in food processor or blender and puree.
Pour puree into a sieve over a large bowl, pressing down on the solids with a spatula to get out all the juice.
In a small bowl, mix together the lime juice and agave nectar or honey. Then add to the watermelon and cucumber juice. Taste and adjust sweetness to your liking with more agave nectar or honey if necessary.
To serve, place two basil leaves at the bottom of a glass and bruise with muddler or anything available, to release the basil herbal scent.
Add ice and then pour the juice mixture into the glass. Add a cucumber slice or two on top and another piece of basil.
Consider yourself refreshed!