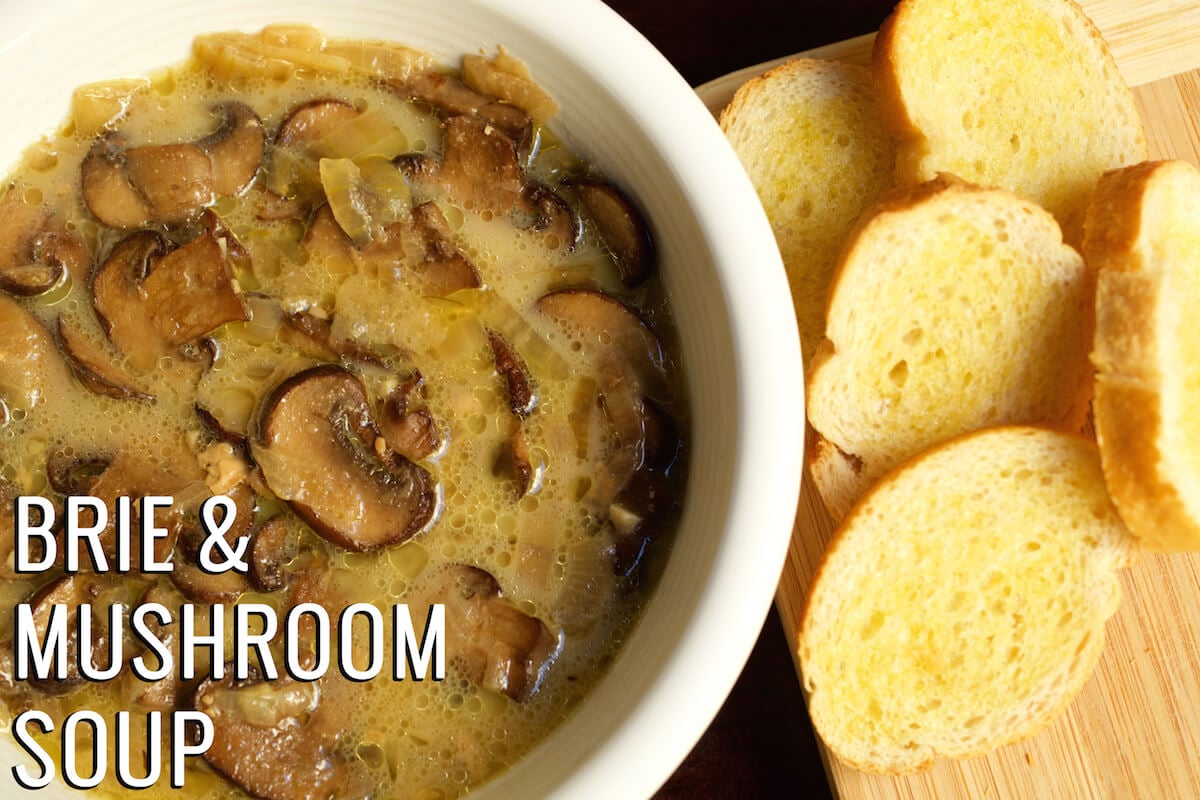 There's nothing better than walking into your apartment or home to the smell of something cooking in the crockpot. It hits you like a brick wall but a brick wall you want to eat as slowly and delicately as possible.
Soup is a comfort food no doubt. Add some mushrooms and cheese and I'm done. I'll curl up on the couch with a bowl of soup, some carbs on the side, and be good to go for the rest of the evening. And by good to go, I mean ready to go to sleep;-)
Go, set that dial to low, and treat yourself to something you know you can depend on….deliciousness in a bowl.
This post contains affiliate links (when you buy we make a little money at no cost to you). See our disclosure for more information.
Print
Crock Pot Creamy Mushroom and Brie Soup Recipe
Make this creamy, savory mushroom and brie soup in your Crock Pot for an easy dinner.
Author: Jessica Pinney
Prep Time: 10 minutes
Cook Time: 8 Hours
Total Time: 8 hours 10 minutes
Yield: 4
Category: Soup
Cuisine: American
Ingredients
Ingredients:
2 tablespoon olive oil
1 1/2 pounds mushrooms, sliced
2 tablespoons butter
1 yellow onion – thinly sliced, then halved
2 cloves garlic, chopped
1/3 teaspoon dried thyme
2 tablespoons flour
1/2 cup white wine
4 cups chicken broth
4 ounces brie, cut into 1-inch pieces (remove rind)
1/2 cup heavy cream
salt & pepper to taste
Instructions
Slice the mushrooms.
Toss in a bowl with the olive oil.
Place the mushrooms on a baking sheet in a single layer and roast in a preheated, 400 degree oven until caramelized, for about 20min, turning them once halfway through.
As the mushrooms are cooking, melt the butter in a pan over medium heat. Add the onions and cook until tender (about 5-7 minutes).
Add the garlic and thyme and cook for about a minute.
Add the flour and cook for 2 minutes.
Once the mushrooms and onions are cooked, place in the crock pot
with the wine and chicken stock. Add brie.
Cook on low for 6-10 hours or on high for 4-6 hours.
Before serving, stir in milk and salt.
Ladle as much as your heart desires.