1. Christmas Morning Mimosas
Start the morning off right by popping a bottle of bubbly and making these beautiful seasonal mimosas.
2. Red Velvet Pancakes with Cream Cheese Glaze
Red Velvet tastes especially good at Christmas, so these pancakes are sure to be a hit!
3. Eggnog French Toast
This french toast is infused with Eggnog flavor and incredibly easy to make.
4. Santa Toast
This was probably created with kids in mind, but I know several adults who wouldn't mind chowing down on this adorable Santa toast.
5. Spiced Hot Fruit Bake
Looking for a light and easy Christmas breakfast? This spiced fruit bake is an excellent choice!
6. Slow Cooker Gingerbread Oatmeal

This gingerbread oatmeal can be made in the slow cooker a day or two ahead, then reheated for Christmas breakfast.
7. Cranberry Orange Sweet Roll
Nothing will help get you into the Christmas spirit quite like this sweet roll packed with seasonal orange and cranberry flavors.
8. Christmas Tree Pancake Stacks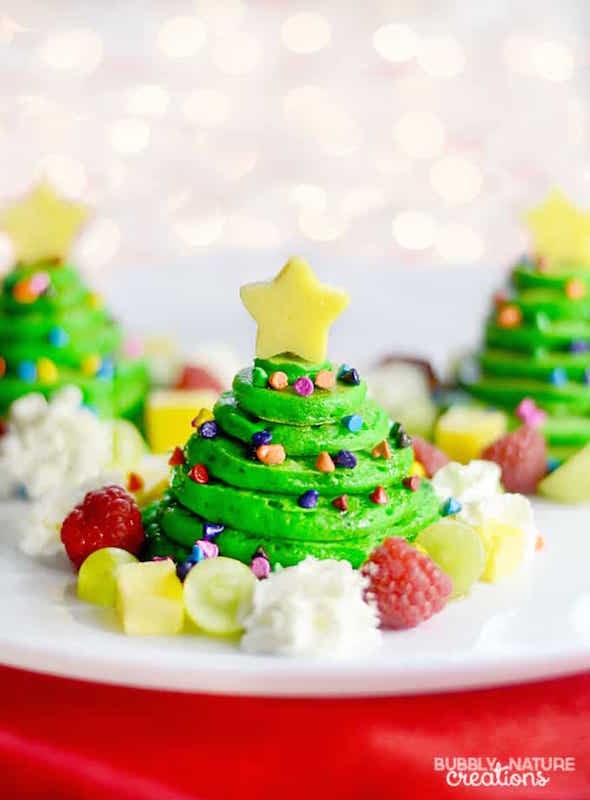 Oh Christmas tree, oh Christmas treee….how we want to eat thee!
9. Candy Cane Breakfast Pastry
Who knew a breakfast pastry could be so adorable? Impress your guests (or just your kids) with this easy to make recipe.
10. Eggnog Pancakes with Maple-Cranberry Syrup
This seemingly sophisticated adult version of holiday pancakes is perfect for any cranberry lover.
11. Adorable Holiday Donuts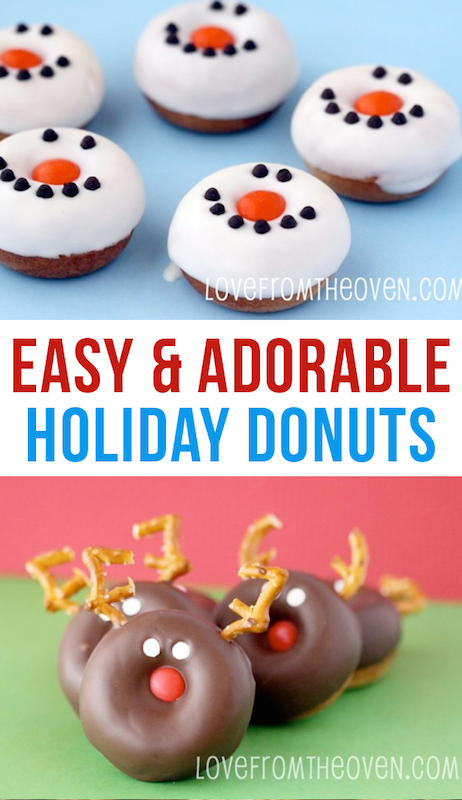 Who wouldn't want to eat a reindeer or snowman donut before ripping all those presents under the tree open??
12. Panettone & Brioche Eggnog French Toast Bake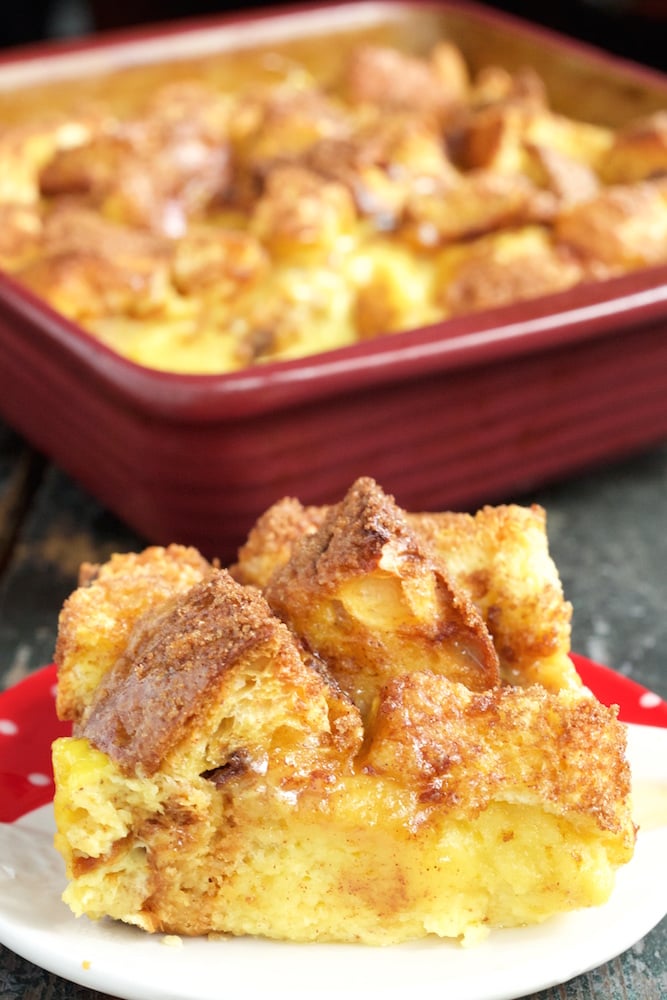 Panettone is a beloved seasonal treat around the world for good reason – it's delicious! Prep this dish the day before and pop in the oven Christmas morning.
13. Gingerbread Men Pancakes
These adorable gingerbread men pancakes are practically begging to be devoured.
14. Holiday Detox Smoothie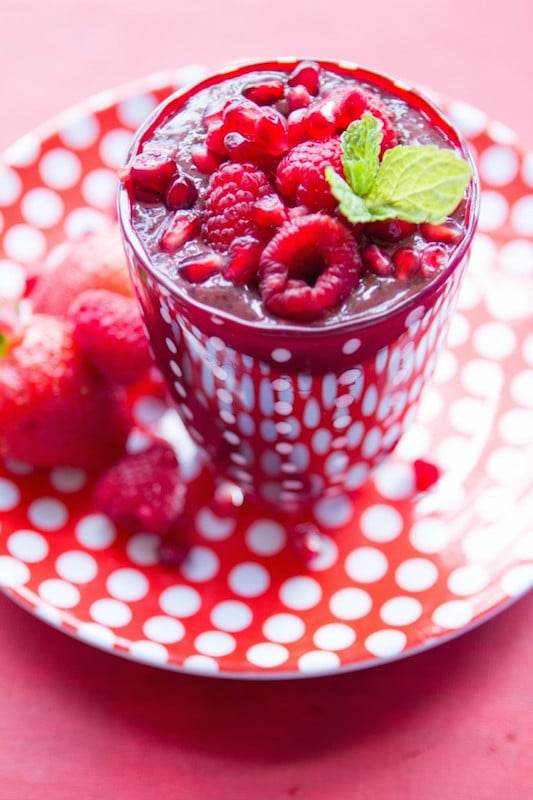 Have you already indulged too much in Christmas festivities? Detox with this healthy smoothie!
Get The Recipe
15. Bite Size Santa Pancakes
Kids love to help decorate these cute Santa pancake bites. The bigger the whipped cream beard, the better!
16. White Chocolate Cranberry Sweet Rolls
Something about fresh sweet rolls on Christmas just feels right! The white chocolate glaze takes it to the next level.
17. Christmas Snowman Pancakes
We believe that all snowmen should be made of pancakes, bacon, and donuts. Oh, what a world that would be!
18. Holiday Dutch Baby
This dutch baby filled with pomegranate and persimmon makes for an impressive Christmas breakfast.
19. Snowman Milk Glasses
Waking up to these snowman milk glasses would put a sparkle in any kids eye!
20. Fresh Cranberry Scones
Tender scones packed with fresh cranberries, orange zest and drizzled with a delicious orange glaze – a Christmas present for your tastebuds!