Ready to meet the most addicting snack ever? Try this recipe for sweet and sour candy covered in Chamoy and Tajin.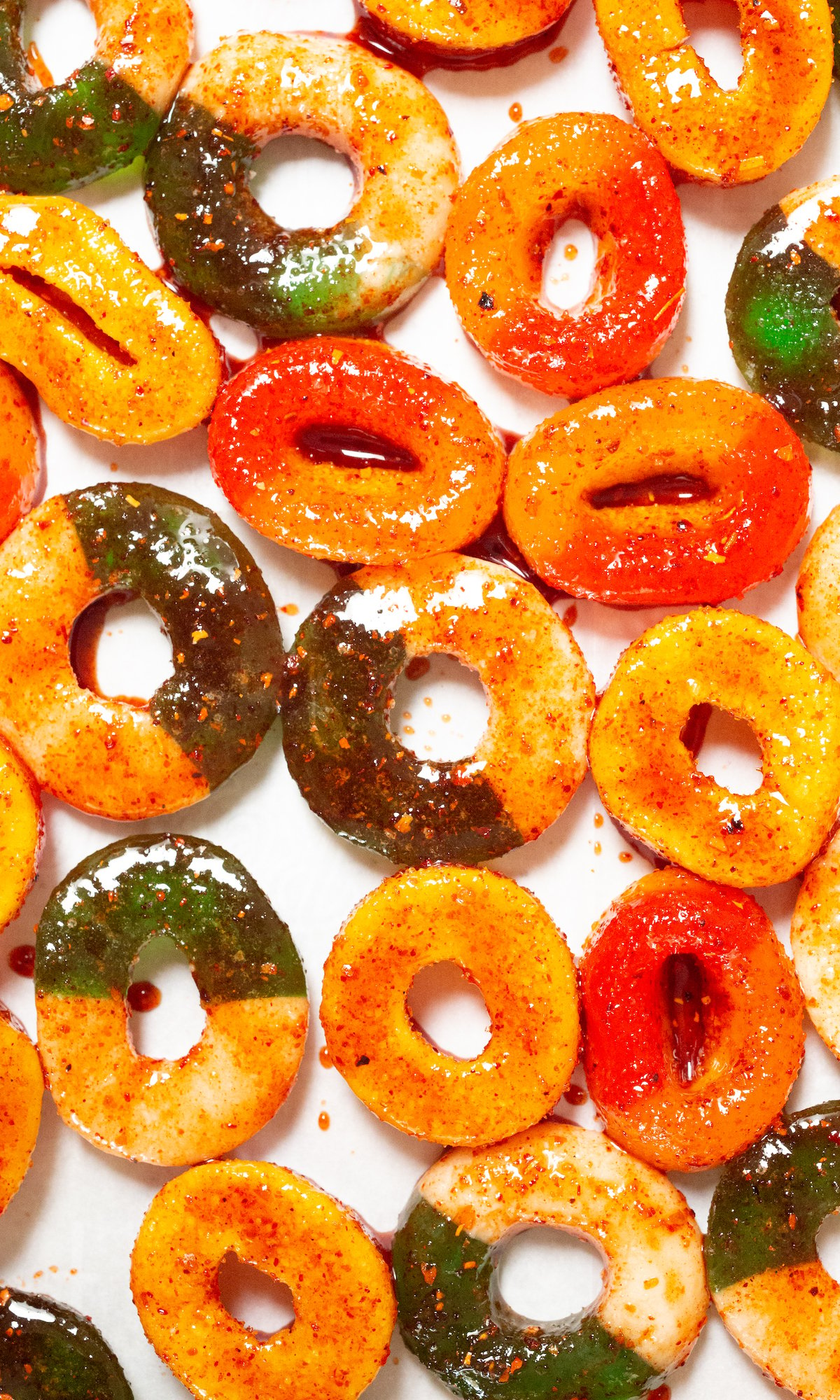 If you want to take your tastebuds on the ultimate ride, this popular Mexican way to serve candy is the way to go. It's sweet, sour, and spicy all at the same time!
It's commonly served by street vendors here in Los Angeles and we have some ice cream shops that serve it as a topping. In Mexico you can even find it in the grocery store.
In case you don't have easy access to this delicious treat where you live, I'm going to show you how to make it at home. It doesn't require any special tools and you only need three ingredients!
Ingredients
Candy – You can use virtually any kind of candy, or a combination of them. Gummies are quite popular. I listed all my favorites in the section below.
Chamoy – If you're not familiar, Chamoy is basically a hot sauce made with fruit, dried chiles, and lime. It's generally only mildly spicy and thicker than your average hot sauce.
Tajin – Tajin is a popular Mexican spice blend. We always keep some in our pantry as it is delicious on everything, including fresh fruit.
This post contains affiliate links (when you buy we make a little money at no cost to you). See our disclosure for more information.
Best Candy To Use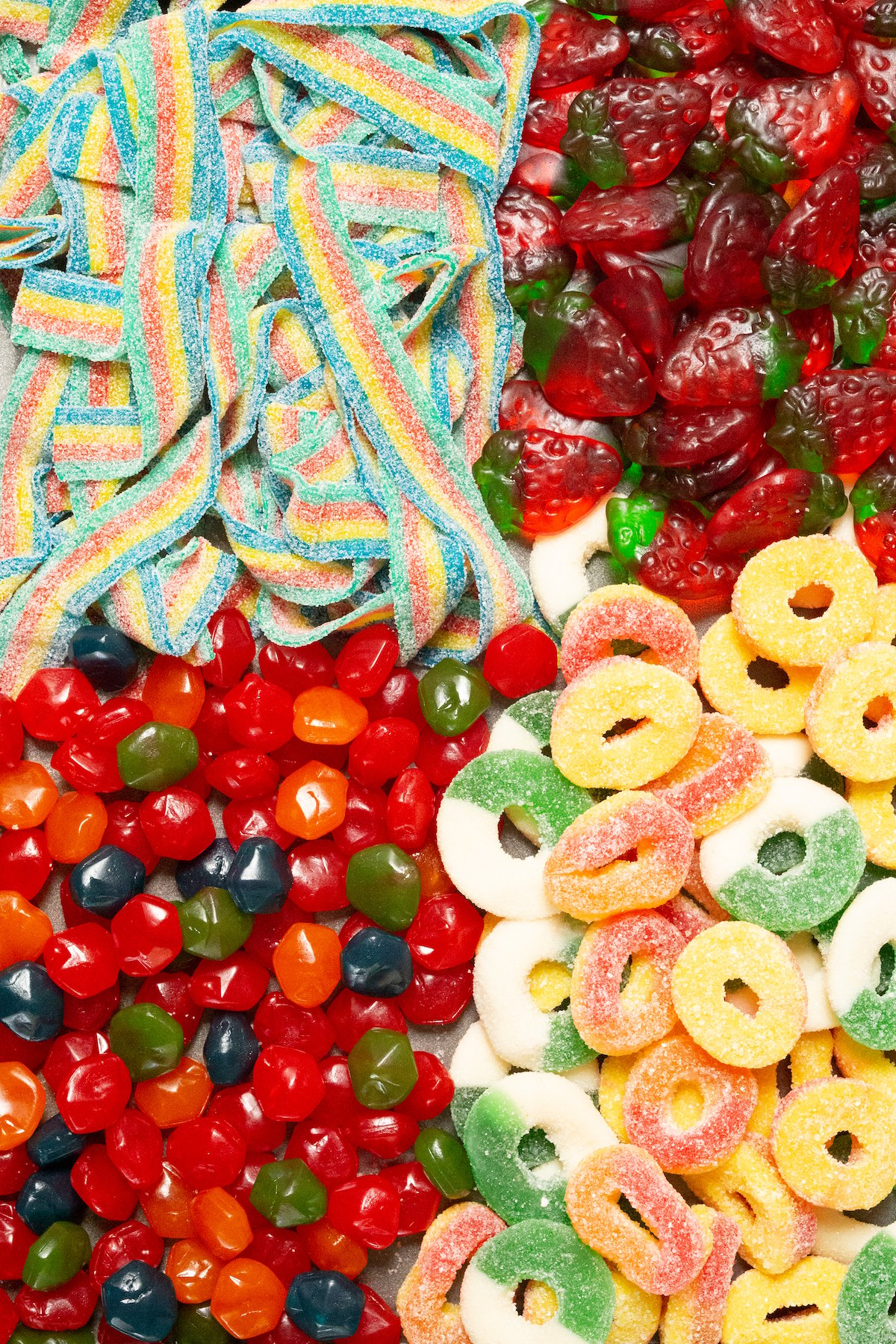 Peach Rings
Gushers
Gummy Bears
Sour Skittles
How To Make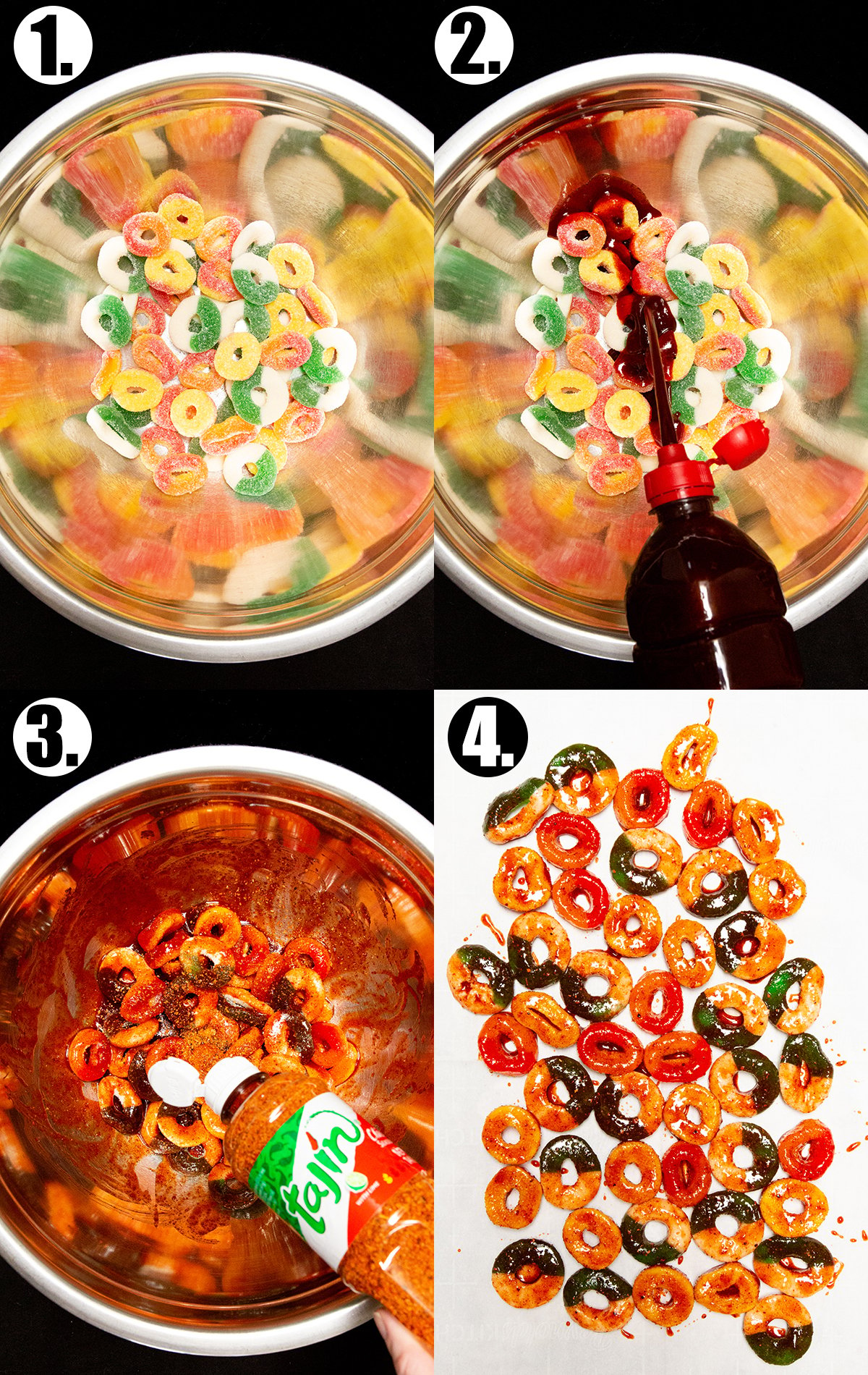 Add all of your candy to a mixing bowl.
Add the Chamoy, then toss to coat.
Sprinkle the Tajin all over and toss until all the pieces are evenly coated.
Spread the candy out on a baking sheet lined with parchment paper to dry.
Tips
These are best within 3-4 days of making them, so don't make a bigger batch than you plan to consume before then.
There are many different makers of Chamoy, all with somewhat varying flavor profiles. Feel free to experiment with different ones to find your favorites. We like Chilerito and Zumba Pica.
More Mexican Recipes
Print
Spicy Mexican Candy
Sweet and sour candy coated in Chamoy and chili powder.
Author: Jessica Pinney
Prep Time: 5 minute
Total Time: 5 minutes
Yield: 8 1x
Category: Dessert
Cuisine: Mexican
Ingredients
2 Cups of Candy
1/3 Cup Chamoy
3 Tablespoons Tajin
Instructions
Add the candy to a mixing bowl, then add the Chamoy. Gently stir with a non-stick spatula until candy is completely coated in the sauce.
Sprinkle the Tajin over the top, then gently toss again until all the pieces are coated in the spice.
Spread candy mixture out on to a baking sheet that's been covered in parchment paper. Allow to dry for several hours.