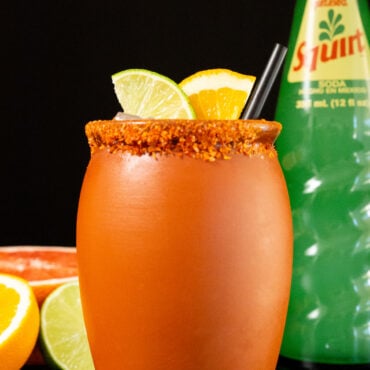 Ingredients
Chile Seasoning (optional)
Ice
2 oz Tequila
.5 oz Orange juice, freshly squeezed
.5 oz Lime juice, freshly squeezed
.5 oz Grapefruit juice, freshly squeezed
3 oz Squirt Soda (or other grapefruit soda)
Instructions
If desired, dip the rim of your glass in water, then in chile seasoning to garnish.
Fill the glass with ice. Pour in the tequila, then the citrus juices. Give it a quick stir with a bar spoon, then top with the grapefruit soda.
Garnish with citrus slices and enjoy!