Candied bacon is a sweet and savory treat that can be enjoyed by itself or used as a topping on other recipes.
Like any good American, Janette and I both LOVE bacon. We hold all parts of the pig dear to our hearts, but bacon is the clear favorite.
Naturally, we end up making a lot of recipes that incorporate it. I made this Candied Bacon to go in another dessert recipe I'll be posting later this week, but I promise no one will judge if you just eat handfuls of it by itself.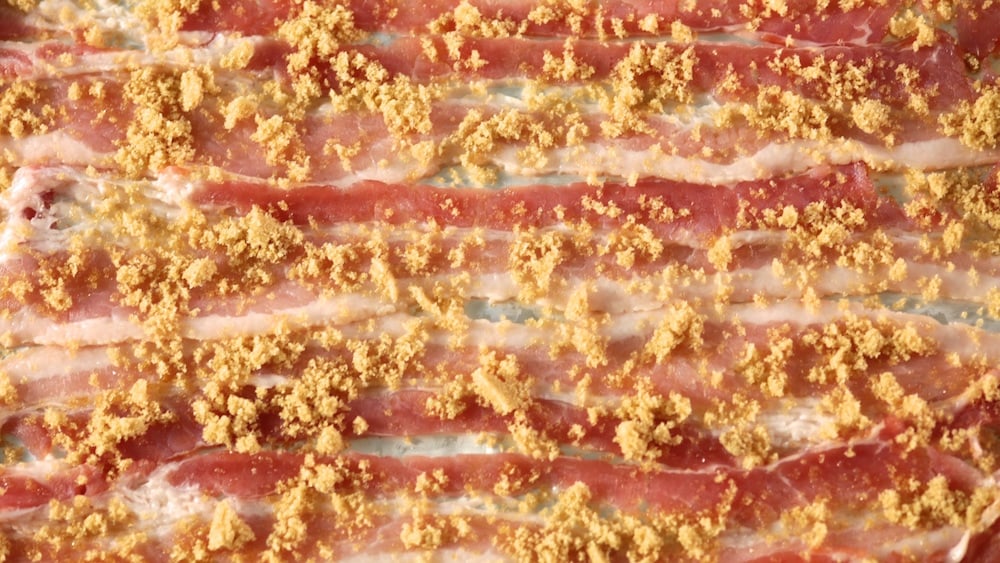 Print
Candied Bacon Recipe
Salty, savory bacon baked in brown sugar to make a sweet candy coating. 
Author: Jessica Pinney
Prep Time: 5 minutes
Cook Time: 15 minutes
Total Time: 20 minutes
Yield: 2 1x
Category: Dessert
Cuisine: American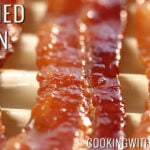 Ingredients
5 Strips of bacon
3 teaspoons of light brown sugar
Instructions
Preheat your oven to 400ºF
Lay each slice of bacon on a baking sheet that is lined with either a silicone mat or aluminum foil.
Sprinkles the 3 teaspoons of sugar over the bacon, ensuring that each piece is equally covered.
After your oven is preheated, bake for 12-16 minutes. Halfway through baking, flip each strip over while dragging it through the syrupy liquid on the baking sheet.
Remove the bacon from the oven then place the strips on a wire rack to cool.