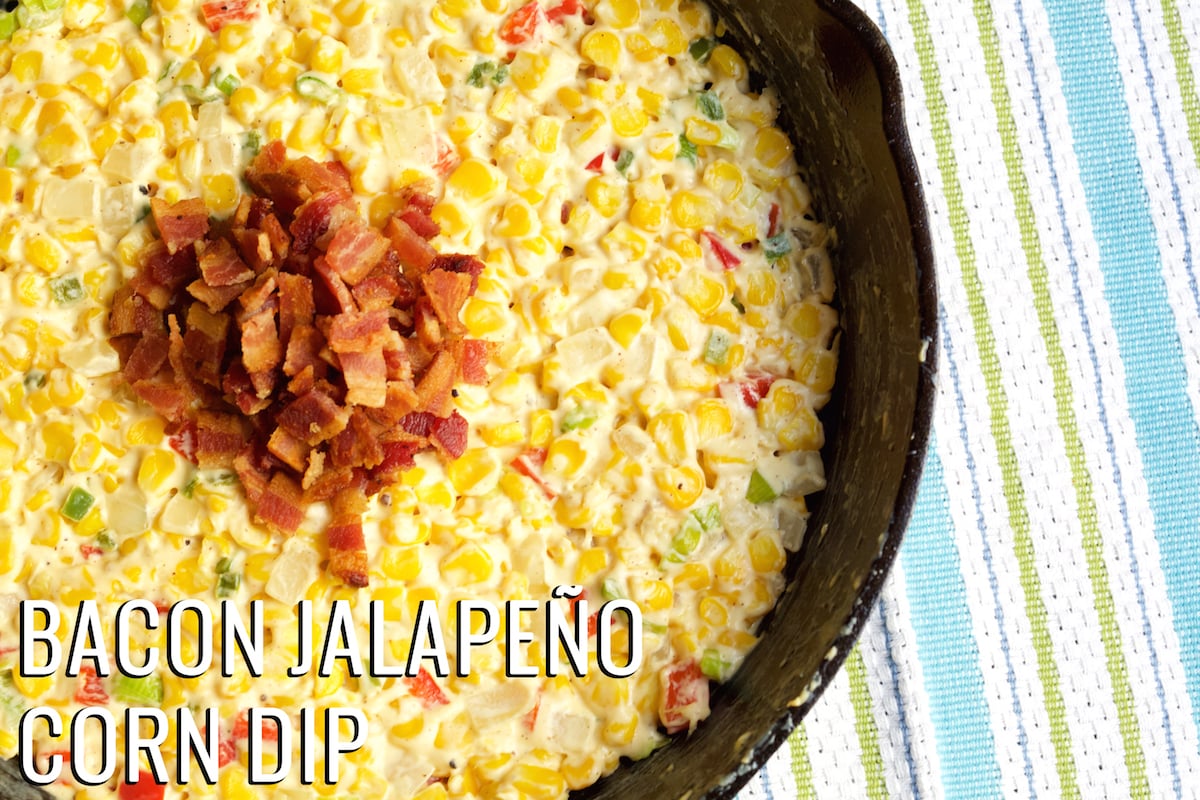 There are probably at least 50 different versions of the Bacon Jalapeno Corn Dip recipe across the internet, and I've drooled over every last one. When I went to settle on how to make it, I saw that I had pinned it 6 different times to one of my Pinterest boards. I had no idea I was crushing so hard on that dip!
The problem with wanting something so bad is that usually when you get, it's kind of a letdown. Not so with this dip! It was everything I had wanted it to be and more!
I used fresh corn, but if I made it again I might just do frozen. It was kind of a pain, cutting it off the cob and making sure tiny pieces of silk didn't make it into the dip.
Print
Bacon Jalapeno Corn Dip Recipe
Ingredients
4 slices bacon, chopped
3 cups corn kernels, frozen or fresh roasted
1/2 cup diced white onion
1/4 cup diced red bell pepper
1 jalapeño, seeded and diced
4 ounces cream cheese, cubed
2 1/2 tablespoons milk
2 green onions, sliced thin
1 teaspoon sugar
Salt & Pepper to taste
Instructions
Heat a large cast-iron skillet over medium-high heat. Add bacon and cook until brown and crispy (about 5-7 minutes). Transfer to a paper towel-lined plate. Reserve one tablespoon of fat in pan, discard the rest.
Add corn, onion, bell pepper and jalapeño to the skillet. Cook, stirring occasionally, for 5 minutes. Add cream cheese and milk. Stir. Cook for 2-3 minutes. If the mixture is too thick, add more milk.
Stir in green onions and sugar. Salt & Pepper to taste.
Add bacon. Serve immediately.